Brisbane Roar Mascots & Half Time Heroes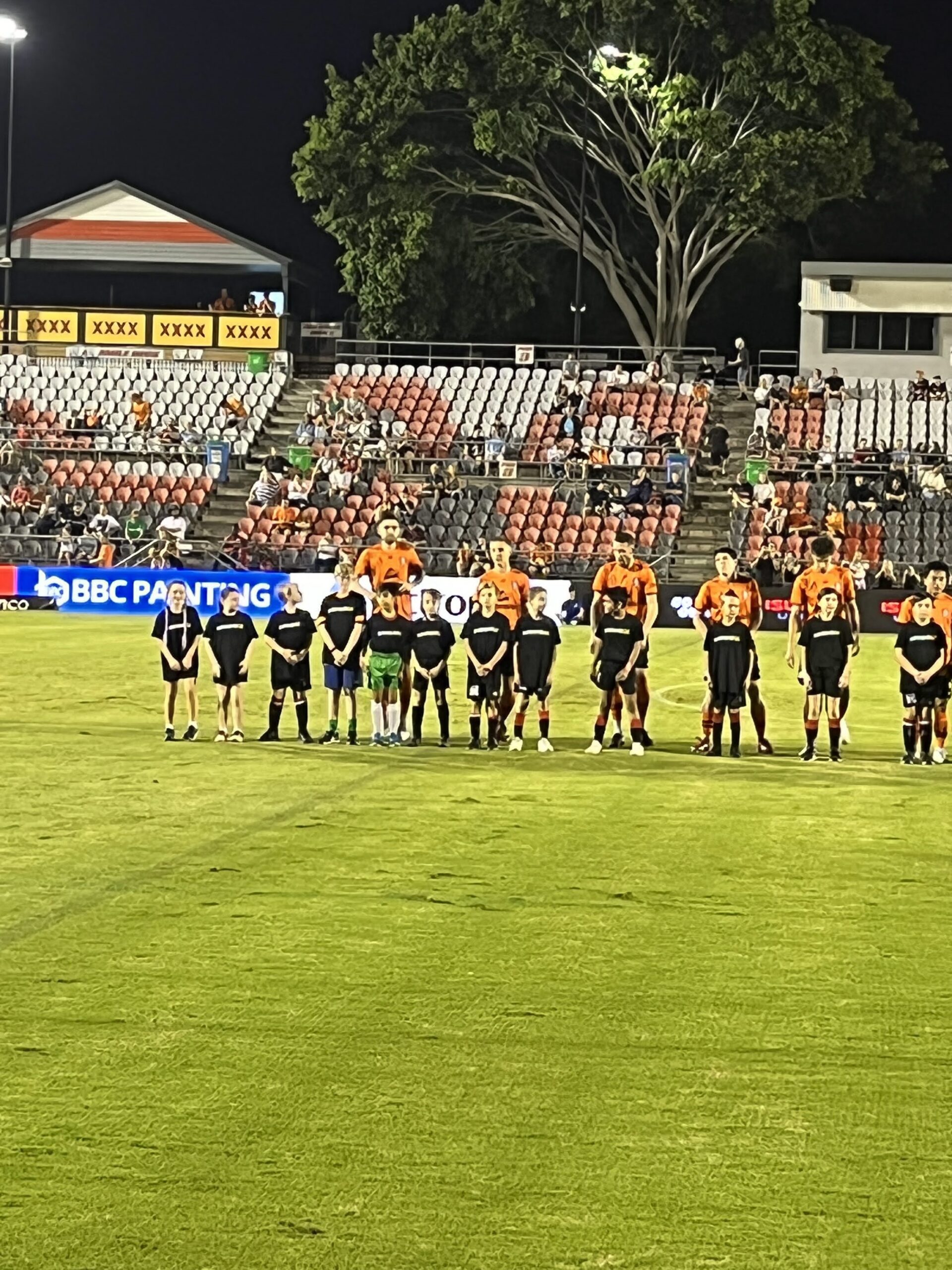 Westside Grovely FC Juniors were invited along to the Brisbane Roar vs Melbourne City clash on Wednesday 23rd March 2022 at Moreton Daily Stadium.
11 of our players aged 6 to 10 years had the exciting opportunity to be player mascots and take the field with the starting 11 from both sides for the pre-game ceremony.
As part of the half time entertainment, our players took the field as Half-time Heroes to play small games.
It was a fun-filled evening for all kids and parents involved!