Juniors Round Up: Round 15
Around the Grounds
Plenty of great games were played this round by our Westside teams with some more fantastic results from the hard work being put in by both the Coaches & kids at training. It is great to see the improvement that has been made coming into the back end of the season!
U6 Chameleons
The Chameleons played a brilliant game at home vs Mitchie U6 Brighton. We came away with the win but the whole team worked hard and Coach Brent gave everyone a Player of the Week award – which the team (and the parents) were ecstatic about.
It's been such a brilliant season Chameleons. It's been so wonderful to watch you all learn and grow – we have loved being a part of your journey learning and discovering "the world game".
We look forward to seeing your smiling faces one last time this weekend.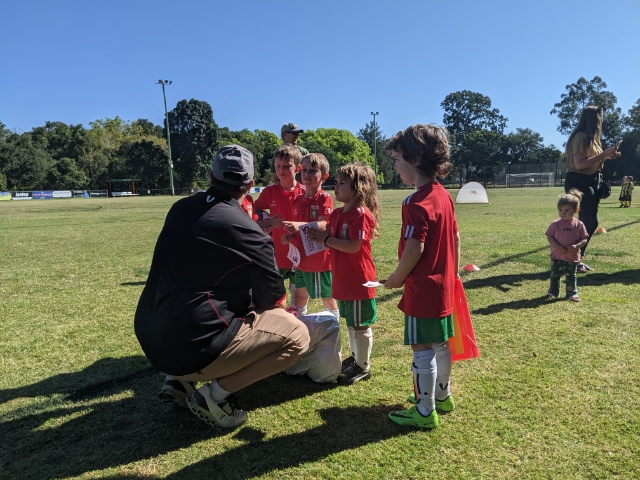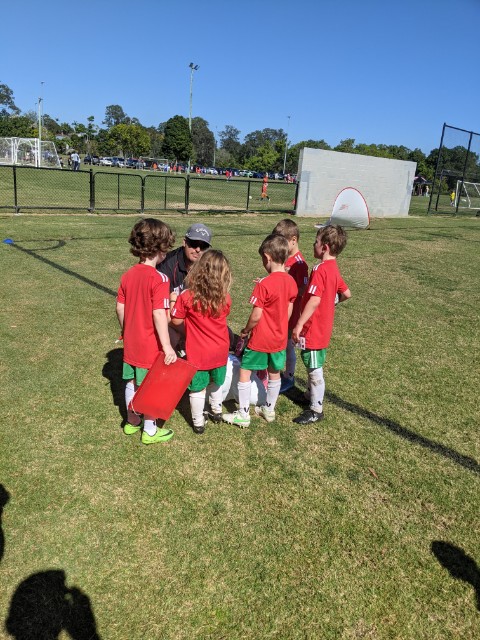 U6 Iguanas
We had the second last game of the season against Mitchie for an away game. We had some great team work to create space for our team to pass to our mates.
We had great movement of the ball & worked well together to get the ball towards the opposition goals fast with some great passing. We ended up sneaking away to a 6-2 win.
For his excellent passing to his team through some small gaps in the defence, the Player of the Week award went to Levi. Awesome work Levi, keep practising and keep up the hard work.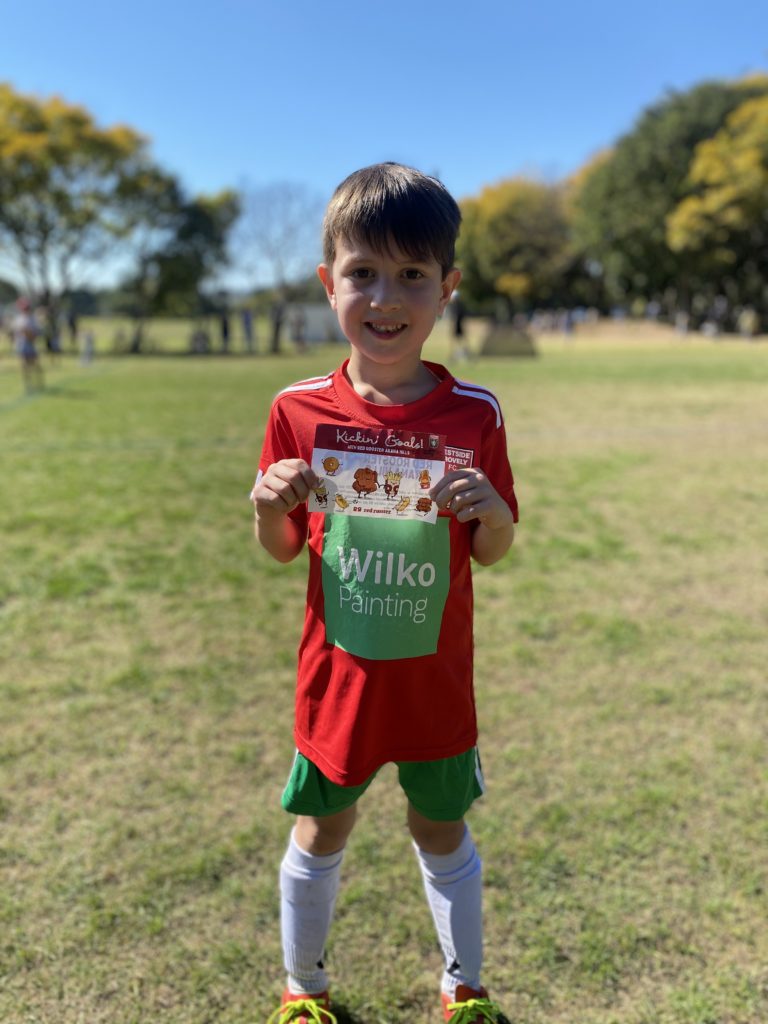 U7 Bees
A very different game was held this weekend, with the U7 Bees teaming up with the U7 Scorpions, to take on Westside's U7 Wasps and U7 Hornets. Enjoying an U8s style formation, the team got to experience a larger field with a lot more players, throw ins, corners, and the all-important goalkeepers!
They were able to develop their passing skills, working with new players, and spreading out across a larger pitch. With a couple of our players keen to try out their skills as goalie, this was a definite hit. The match has given the teams a great taste of what's to come next year as they move up into U8s. Player of the week awards went to Woody and Ben for working their goalkeeping skills.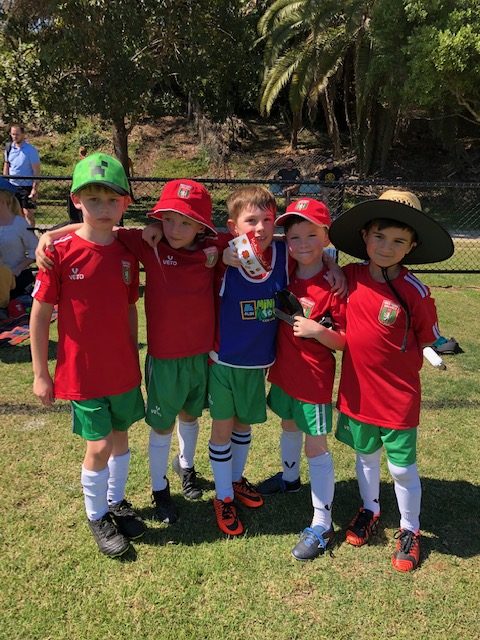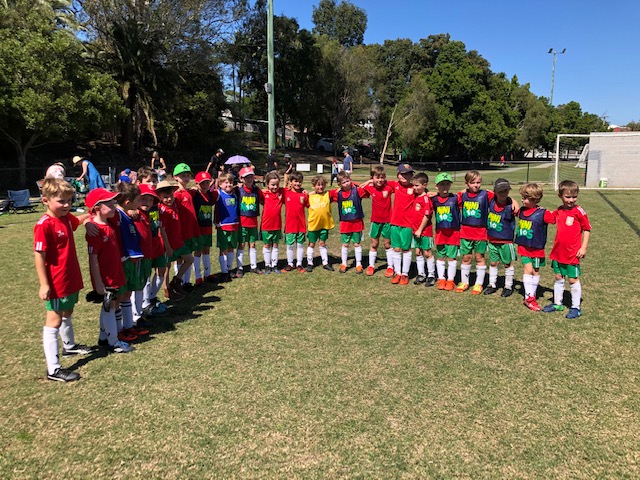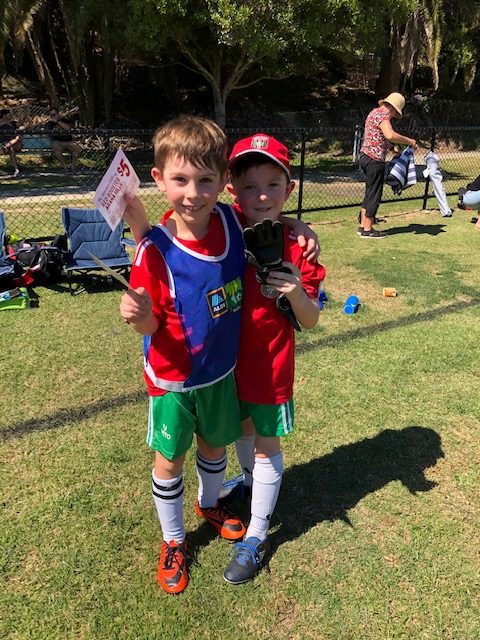 U7 Hornets
The Hornets teamed up with the Wasps this week to play an U8s format match against fellow Westsiders Bees and Scorpions. The idea was to give the kids a taste of what to look forward to for next season with moving to a larger field, more players including a goalie and taking throw-ins and corners.
All the kids were excited by the prospect and it was a great game between the four U7 teams, practising their passing to teammates on the larger field and finding some extra space when working the ball down field. We look forward to playing the same format this weekend for the last game of the Season.
U8 Brumbies
The Brumbies were at home again this week hosting North Star on what grass we have left.  The match was a tight affair throughout, with Lily picking up a goal early on in a goal mouth scramble.  Landon also got to christen his new gloves in goals with some fine saves.  They eventually pulled one back to go into half time 1-1.  Despite being camped in their goal mouth and practicing corners for 5 mins in the 2nd, we were unable to pick up a goal.  A handball in the area presented Ruby with a chance at grabbing the elusive $50 reward for her first goal of the season, but it was nicely saved by the keeper.  Julian proved a menace throughout with some mazey runs, but the last few mins saw North Star grab some late goals when they peppered Quinn's goal from range finishing up deserved victors.
Lucy picked up another Player of the Week award for her persistence throughout the match and being involved in pretty much everything.  Great job Lucy!  With one game to go, lets finish with a win Brumbies!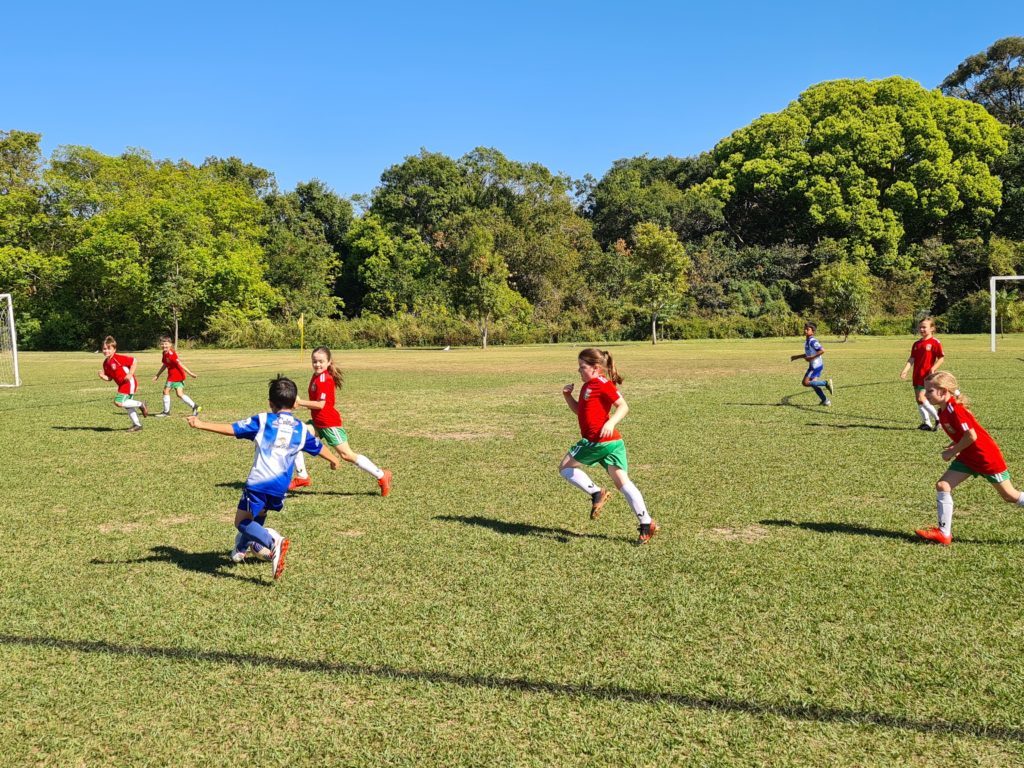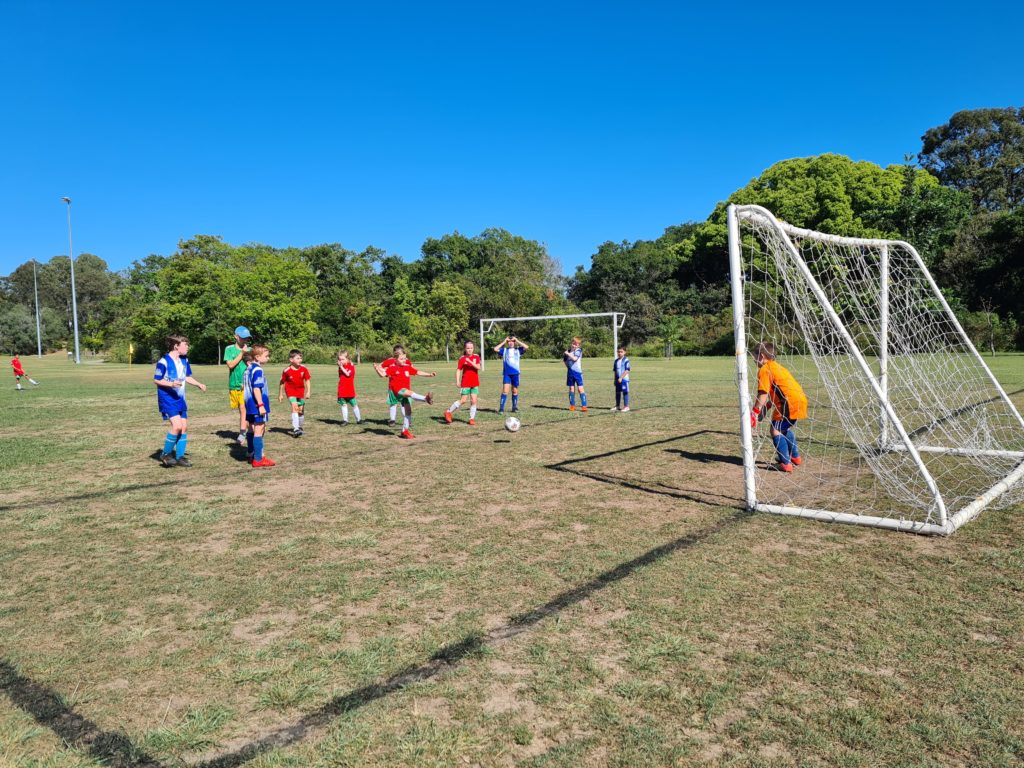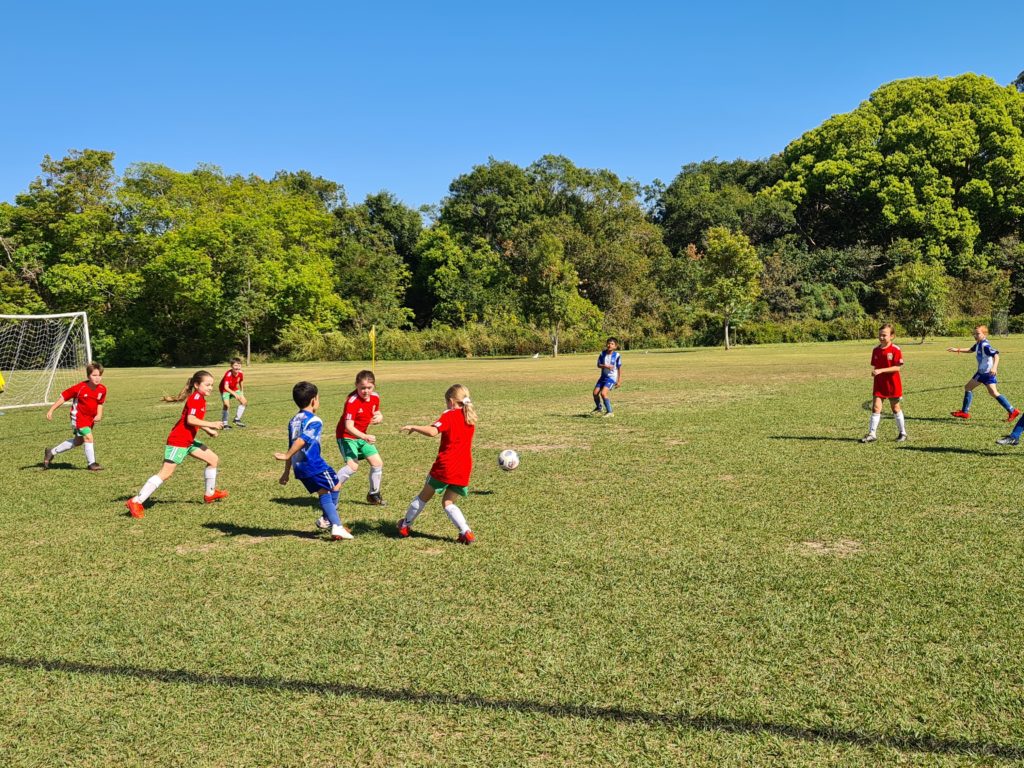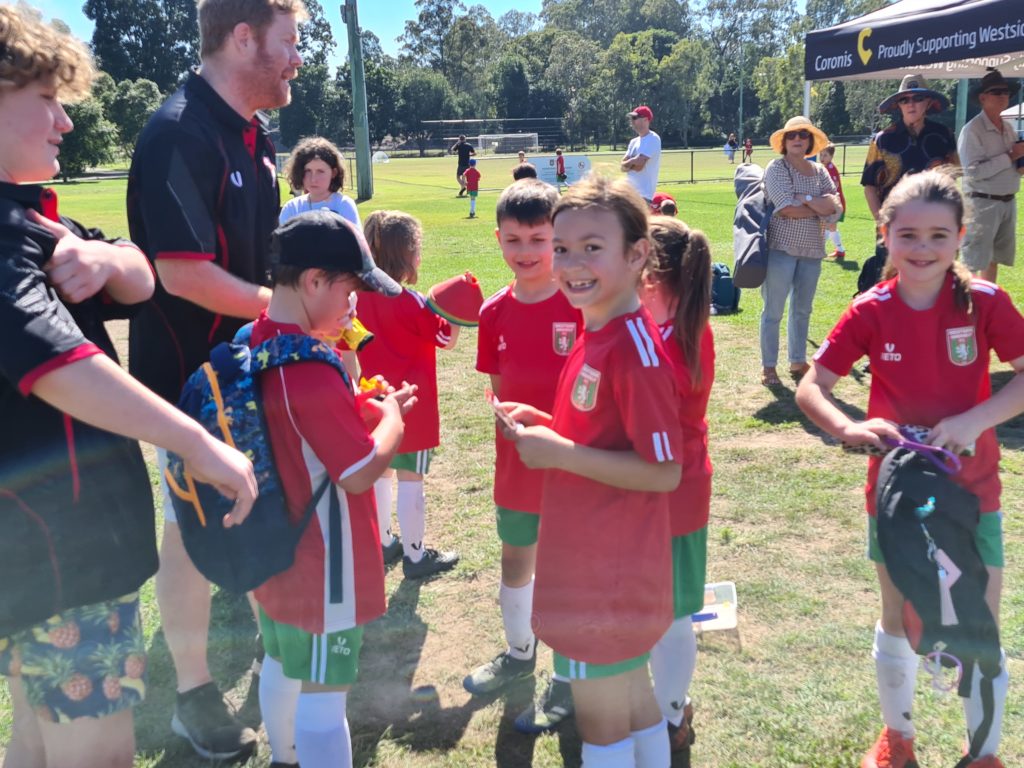 U10 Kookaburras
Our Kookaburras had a blinder of a game against North Star this week. Previously we copped a hiding, going down 10 – 0 but not this time around. Coach Paul had an Assistant this week – Sam P is out for the rest of the season with a broken wrist but that didn't keep him away from the pitch. Not only did he show up to support his team, but he also ran some pre-match warm-up drills and kept the team focused from the sideline.
It was a high energy start from both sides but the Kookaburras were unable to get any goals in the first half heading into halftime 3-0 to North Star. Our Kookaburras dug deep and pushed hard to take the lead from a tired North Star in the second half though.
Ryan demonstrated great team spirit by playing goalkeeper for the entire match – it didn't go unnoticed by Coach Paul and was appreciated by all. The 'Kookaburra Award' went to Oscar this week. He had one of his best games of the season, working hard on the ball, demonstrating some great passing and putting pressure on the defenders. Our 'Player of the Week' was the Hat Trick Hero – Theo – he just kept going and going. Not just scoring three goals but showing off some great ball-handling and passing skills and putting away a tidy penalty kick.
Once again, our Kookaburras showed determination and drive to prove they have a great team spirit. This time they were rewarded with a win over North Star 5-4. Well done Kookaburras!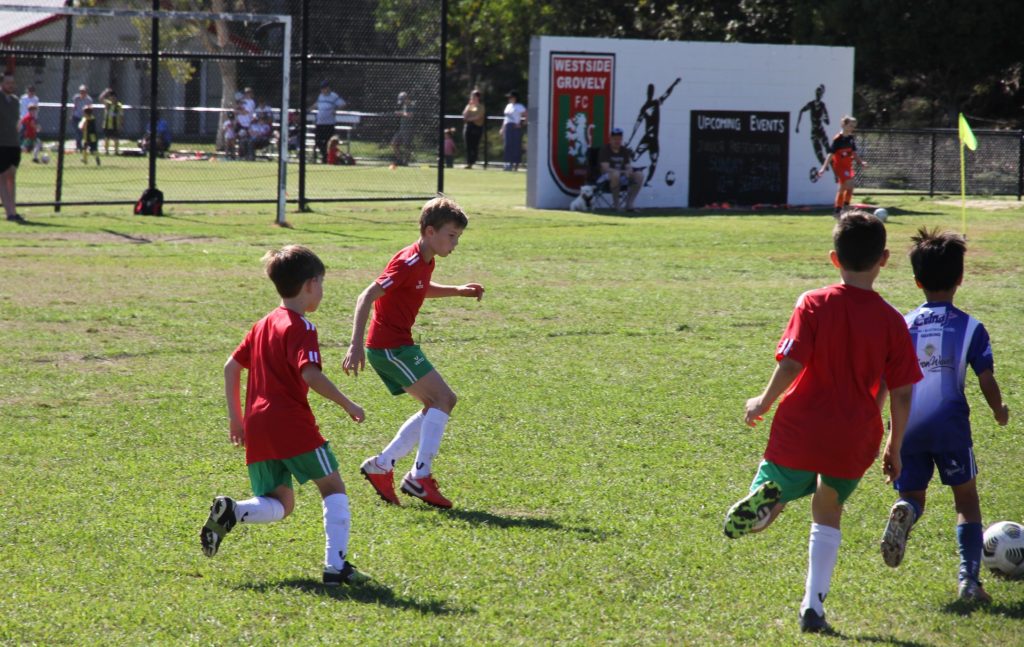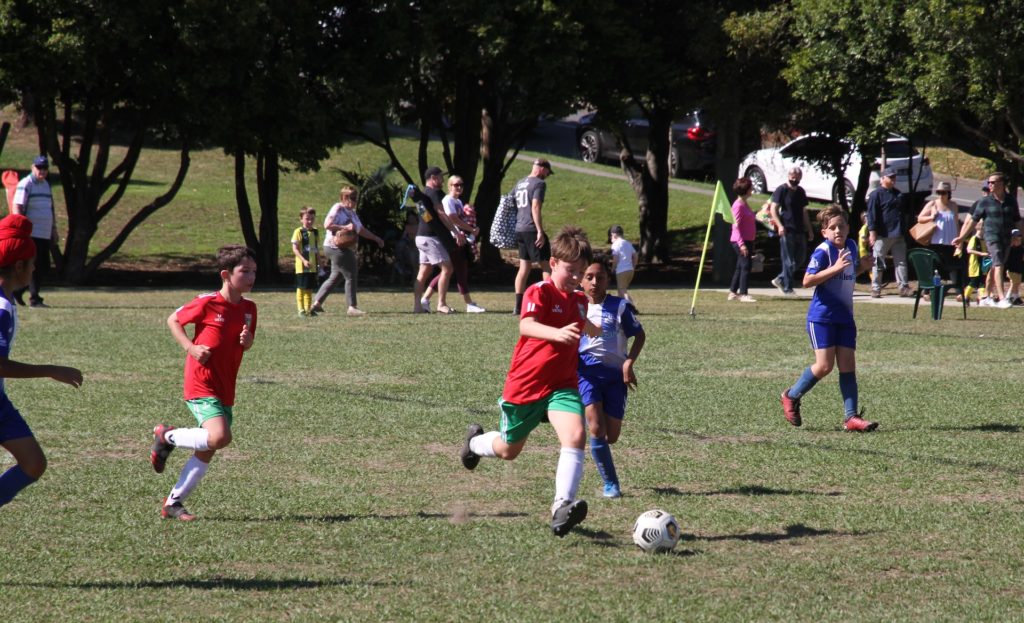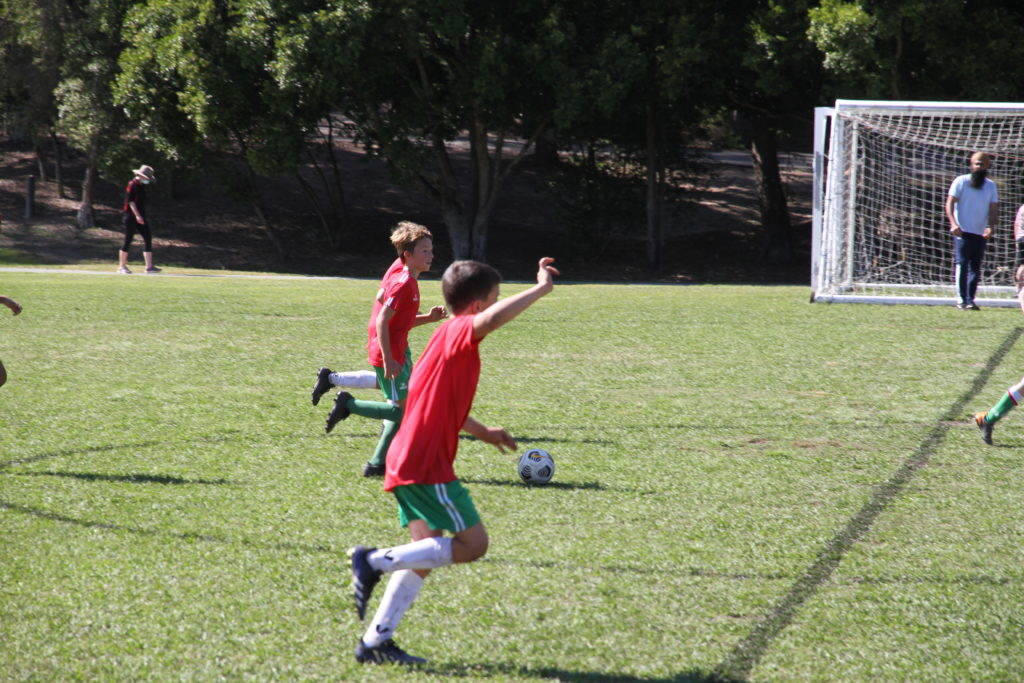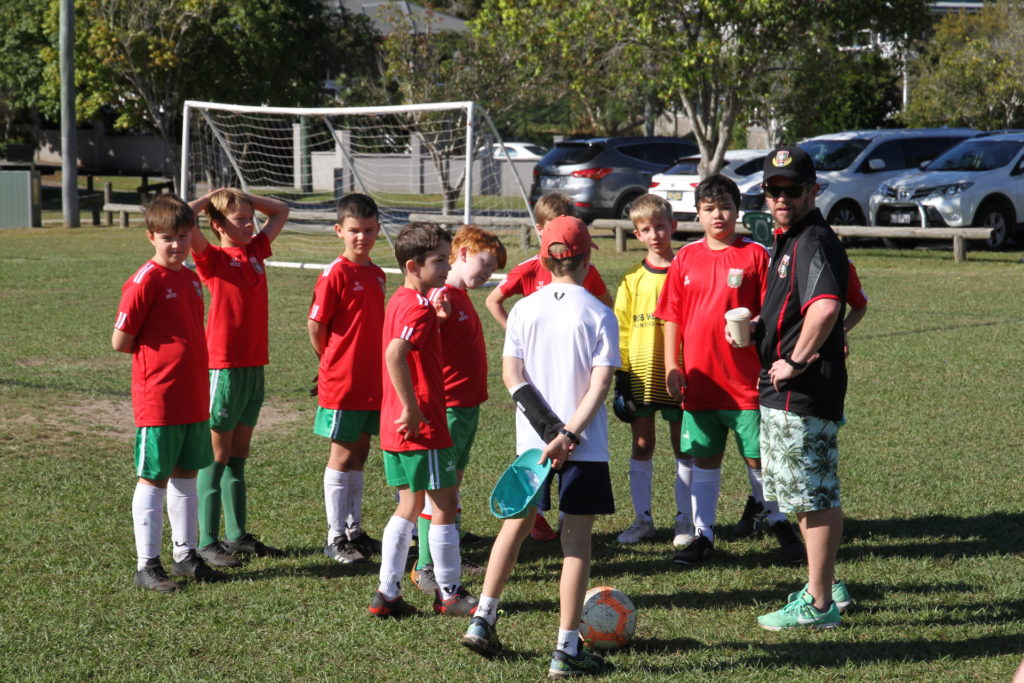 U11 Warriors
The Warriors played one of their best games of the season against North Star on Saturday and finished with a 3-3 draw. The team have matured over the season and all the kids have shown great improvement as the season has progressed.
The Player of the Week award went to Abhi.