Juniors Round Up: Round 1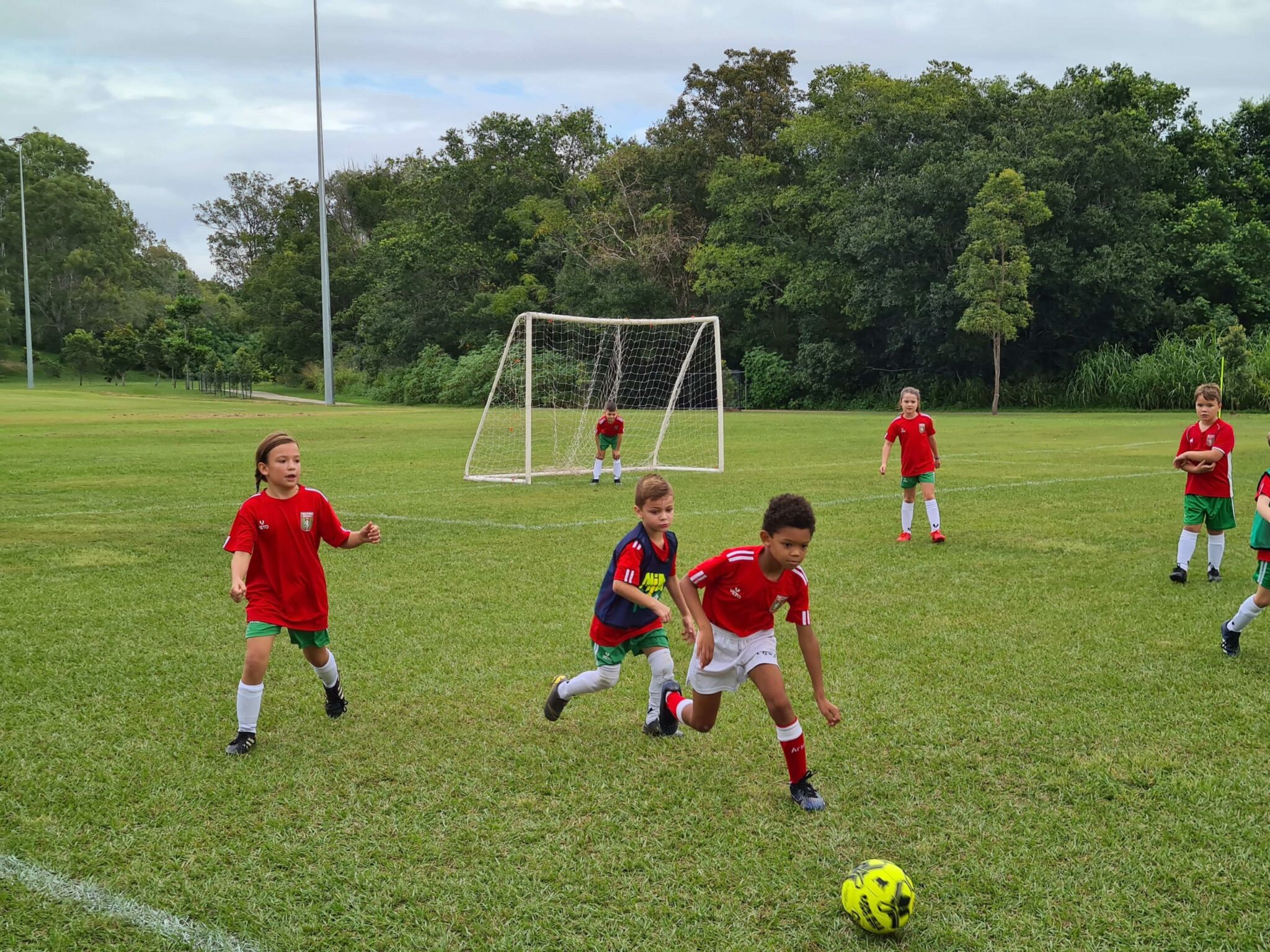 It was an exciting and enjoyable first Round for our Westside Juniors, making use of the skills learnt at training and putting them to use on the pitch as a team. There were mixed results for all our teams, however it was great to hear that all teams improved as they progressed through their matches. Thanks to the Coaches, Managers and Parents who shared some match information and photos for the first game.
U6 Iguanas
Team went very well against the Westside Chameleons. The kids had great fun! Player of the week award went to Lachlan.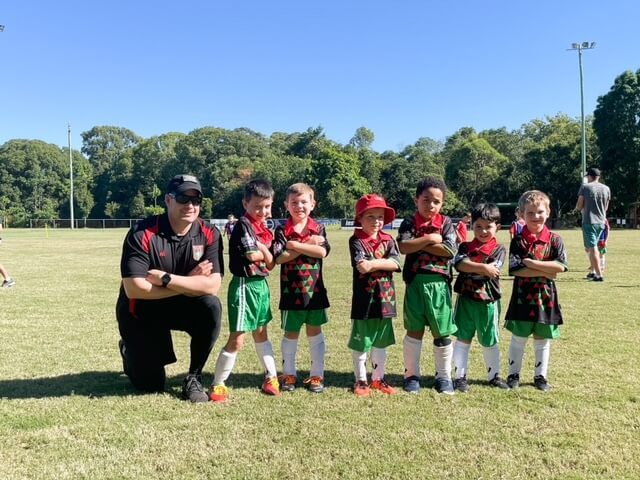 U6 Chameleons
The Chameleon's played really well for their first official game together. Player of the week award was Jackson who scored one goal, he tried his best the whole game and always had a smile on his dial.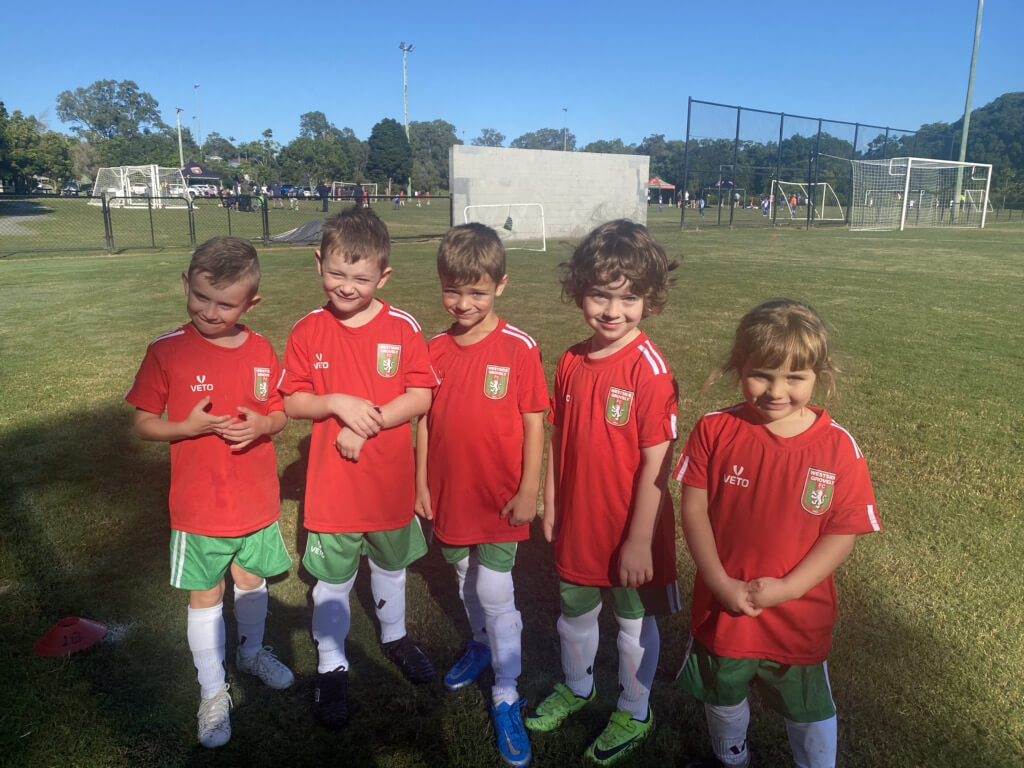 U7 Bees
A very even and exciting game between Westside's U7 Bees and U7 Scorpions. Lots of great goals were scored by both teams and a number of almost goals too! Both teams getting into the groove of operating as a team, with some great team work -passing the ball and supporting team mates as they all worked their tackles.
Specifics for the U7 Bees:
•Ollie -great listening and putting into practice what the team has been working on at training
•Woody -great tackling and passing the ball•Ben -great defending, saving a number of goals
•Eddie -nice tackles and great strong kicks through the middle
•Archer -lots of really fast runs along the whole pitch
•Spencer -great running and passing, great goals.
Player of the week award went to Spencer for running pretty much through the entire match, some great passes and lots of strong goals.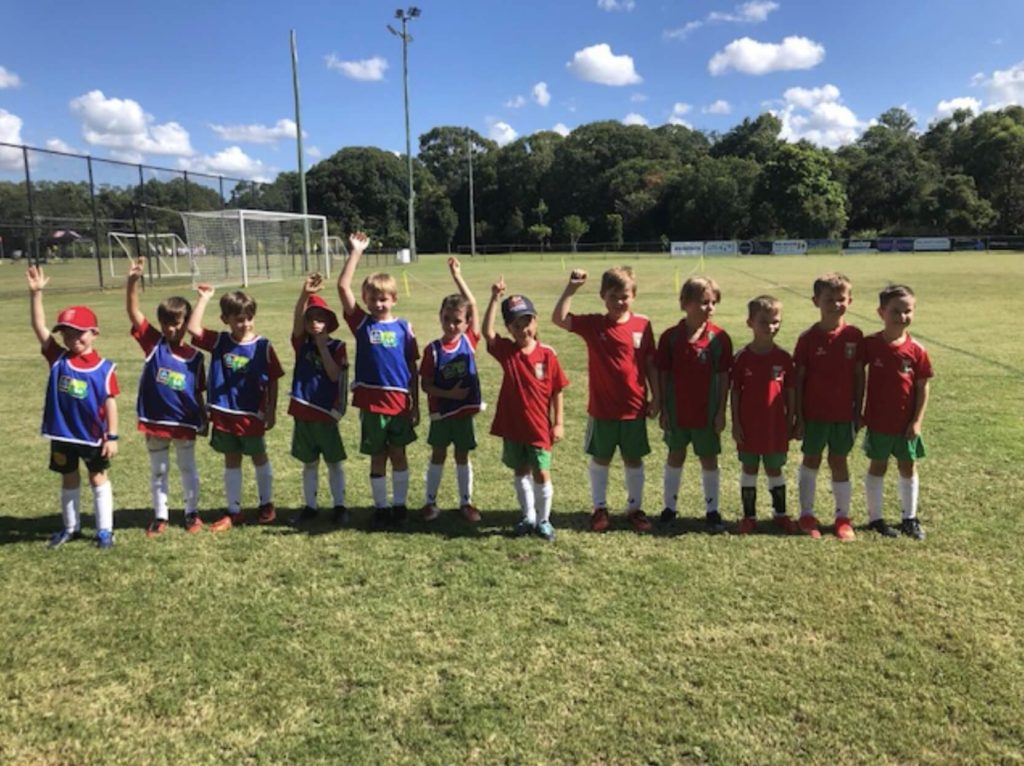 U7 Hornets
A great first game for the U7 Hornets with none of the team previously playing together and first-time soccer players. It was a competitive game against the U7 Wasps with both teams enjoying their first competition game of the season. Player of the week award went to Cooper for getting a ball blasted at his tummy and after a quick rest, getting straight back into the game!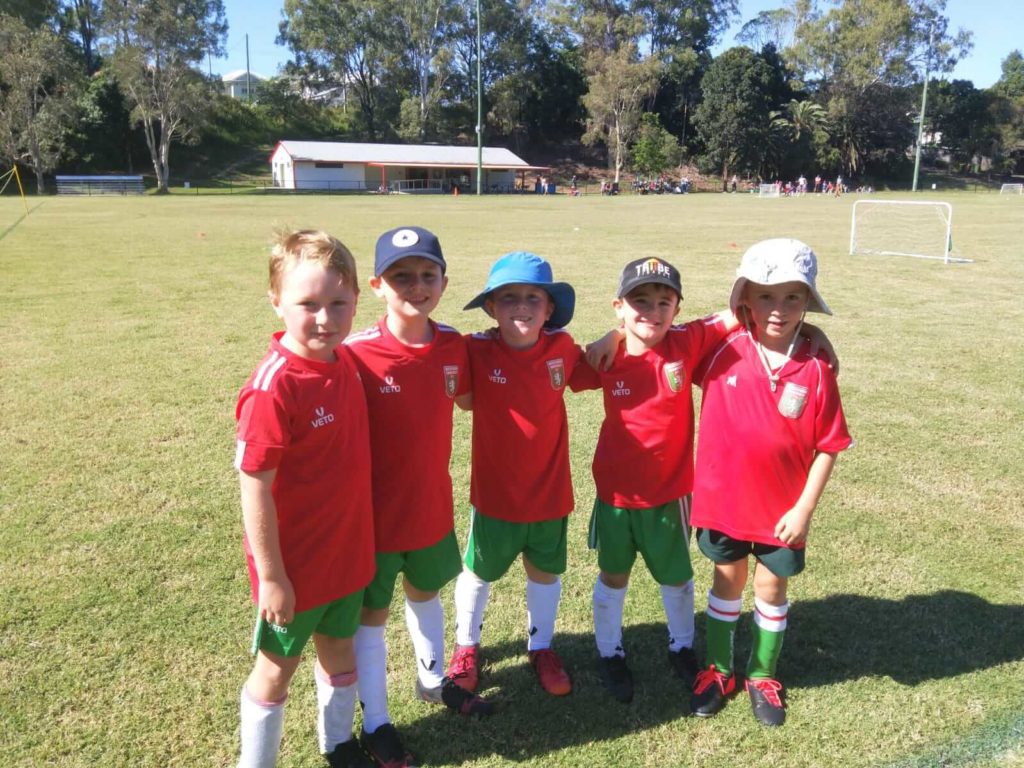 U8 Dingoes
A very excited bunch of Dingoes and Dingoes families made their way to Albany Creek for our first game of the season with a new league and the first time we were playing 7-a-side and positional play. Got off to a great start with one of our newest Dingoes,Will, starting off as our first ever Goal Keeper and making some cracking saves including a dive to his low right to stop a penalty! A solid effort from the team considering our first game learning new positions and special mention to Magnus for directing our defensive backline!
We ended the game with a 4-1 loss. Brooklyn nabbing his first of many goals this season and we welcome Leo as our other new member to the Dingo pack.A few disappointed Dingoes at the final whistle as the photo indicates, but a great start and our learning journey of playing the position game and passing starts from now.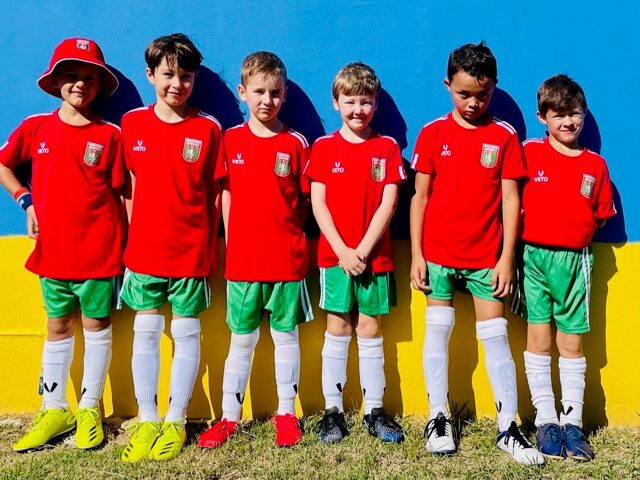 U8 Brumbies
The Brumbies had a tough first game against Albany Creek playing on the bigger field and getting used to the 7-a-side and goalkeeping. There was definitely an improvement in the second half with the team putting together some passes and getting through the opposition who were continually pushing forward. Player of the Week award went to Lucy.





U10 Hornets
Despite being a player down and having a new playing group the U10's Hornets put in a mighty effort for the first round of the season showing plenty of commitment and enthusiasm out on the pitch.Player of the week award went toDaniel for his steadfast efforts in goal.U10 KookaburrasOur U10 Kookaburras had a tough start to their first game of the season but they really stepped up in the second half and comfortably held their own to finish strong.
Player of the Week was awarded to Sam P. for his massive effort on the field. He showed great stamina and helped keep the team moving through a tough game. Another outstanding player making his debut with the Kookaburras, Ryan took over as goalie for the second half and showed amazing confidence in putting himself in the right spot at the right time. Well done boys.