Juniors Round up: Round 14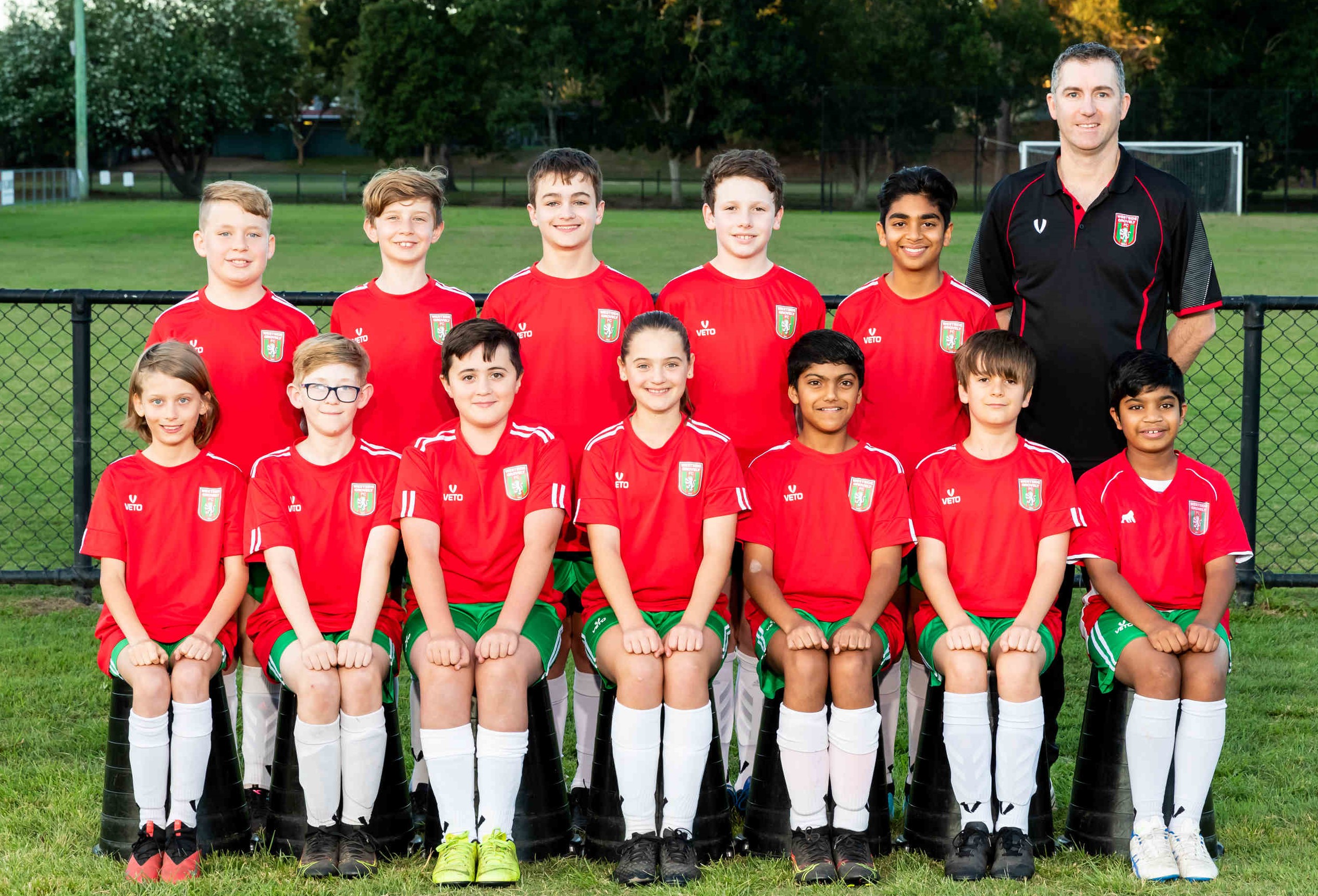 Around the Grounds
There were some solid performances on the pitch this round with some of our sides enjoying success from great teamwork. With only two games left to play, our kids are giving it their all to finish off the season on a high.
U6 Chameleons
The Chameleons played Mitchie U6 Villa at home this weekend and enjoyed another well-deserved victory. Lots of goals scored and special mention to Evelyne and Lyndon for scoring magnificent goals.
Jackson and Lleyton also had some great shots coming away with goals. Teddy worked hard in defence and again embodies our team spirit, always encouraging everyone. Well done to everyone, but Evelyne's twinkle toes meant she came away with the Player of the Week award – Well done Evelyne!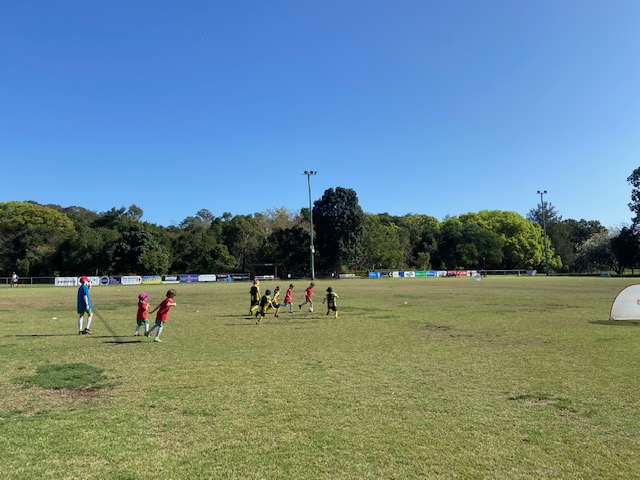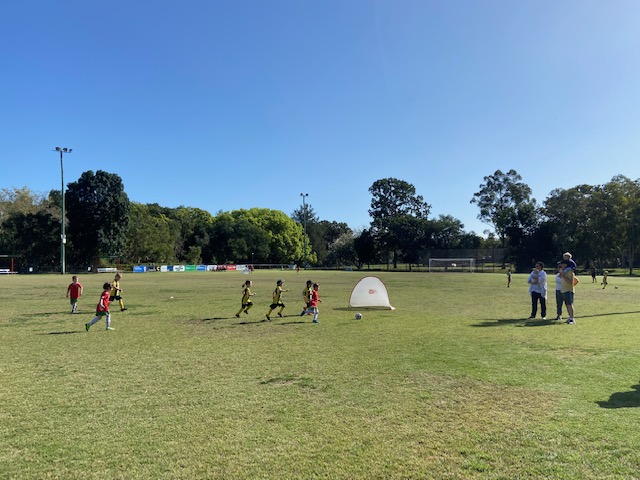 U6 Iguanas
We had an away game at Mitchelton and we played well as a team with a couple of players out.
The boys played hard and chased the ball down, defended our goals and had some good goals scored due to team work & passing around the opposition. We ended up winning 6-2 at the final whistle..
This weeks Player of the Week went to Liam. Liam had some great defensive work that saved 2 goals, passed to his team mates to get the ball towards our goals and was cheering from the sidelines. Congratulations Liam.. awesome work!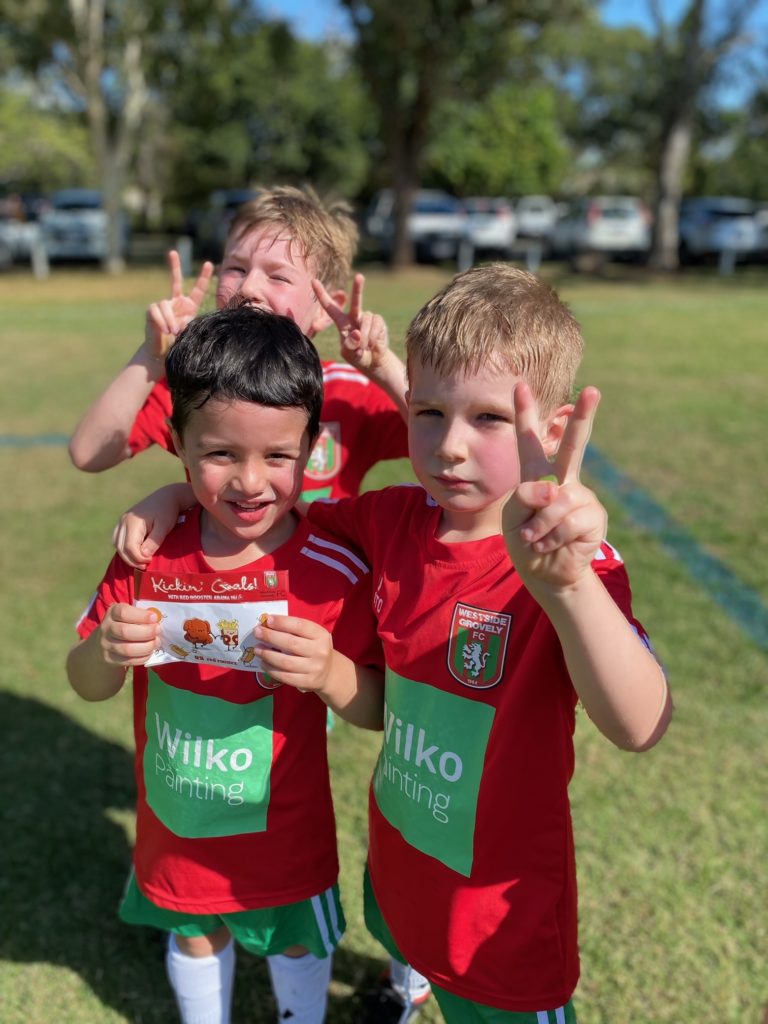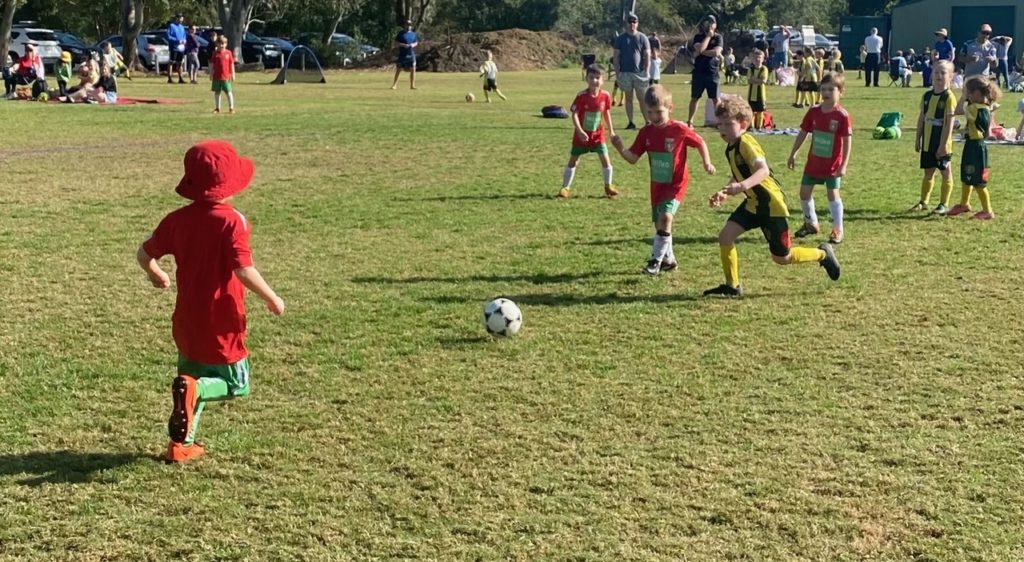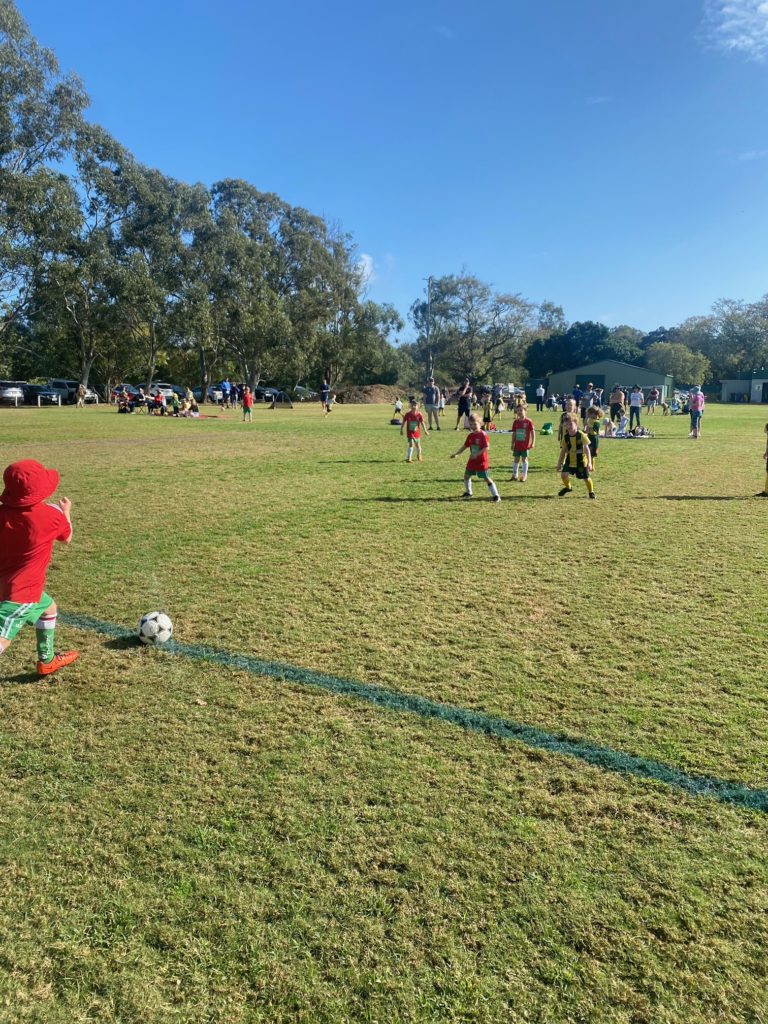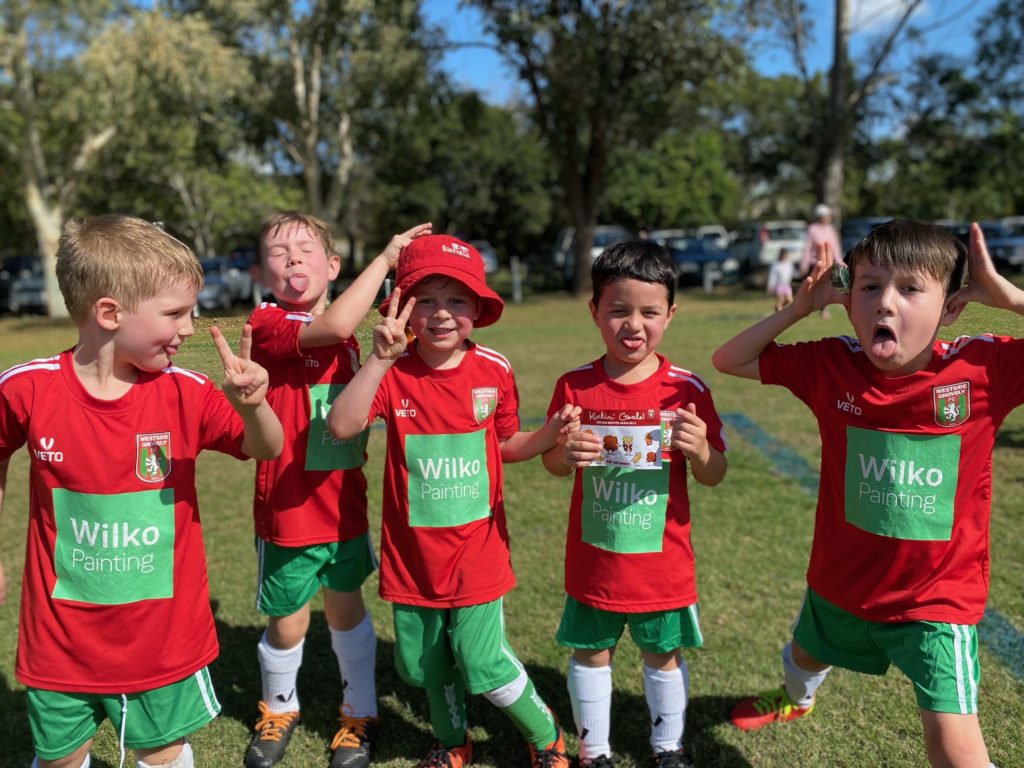 U7 Bees
This week's match was against fellow Westside Team, the U7 Wasps. The match was full of goals, some great passing and teamwork.
The U7 Bees are really getting into setting up goals, passing and running the ball. The team worked hard, running a lot and were very focused on strong kicks across the pitch, and spreading out to give each other someone to pass the ball to.  It's been great to see the team develop and improve throughout the season.
Our players are looking forward to playing an U8s formation next weekend.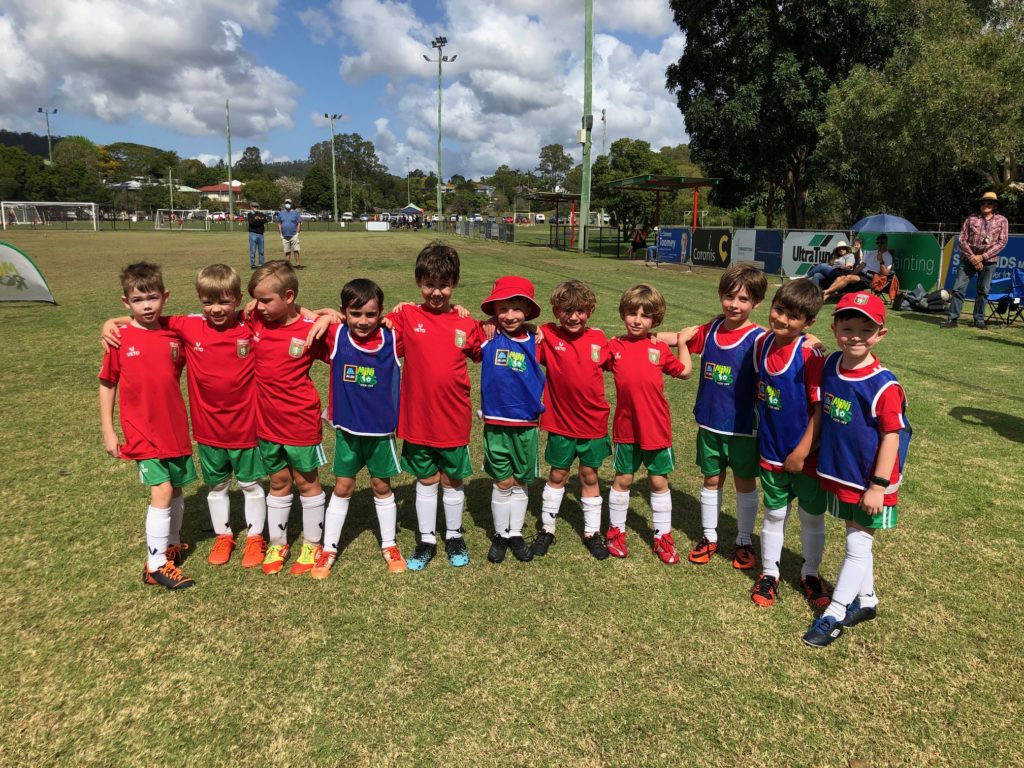 U7 Hornets
The Hornets played a competitive match against the MFC Paris team and started the game with only 4 players after a warm-up mishap saw poor Edgar sit on the bench with an ice pack to his arm for the majority of the first half.
With some good early defence, slick passing and nice shots on goal, the Hornets took an early lead. MFC Paris fought their way back with some nice skilled dribbling and shooting, however the Hornets were too strong in the end finishing up 5-3 winners.
Player of the Week was shared between Archie and Edgar. Archie had a consistent all-round game in both attack and defence, whilst Edgar missed the first half of the game – he showed true spirit to get back on the pitch for the second half.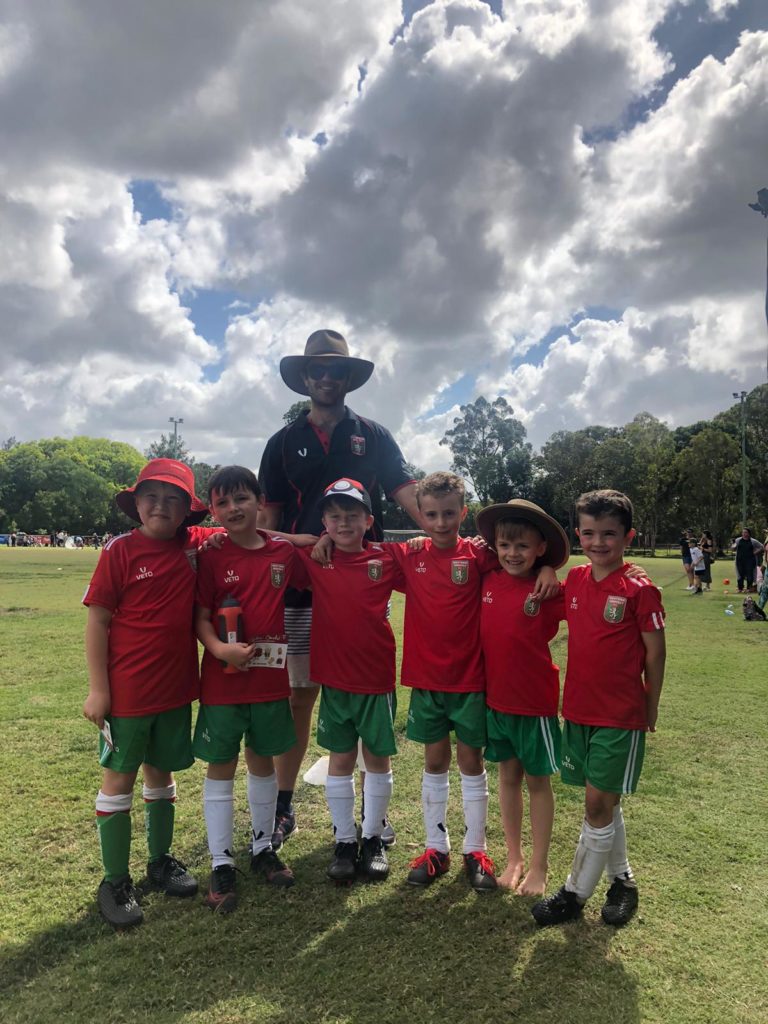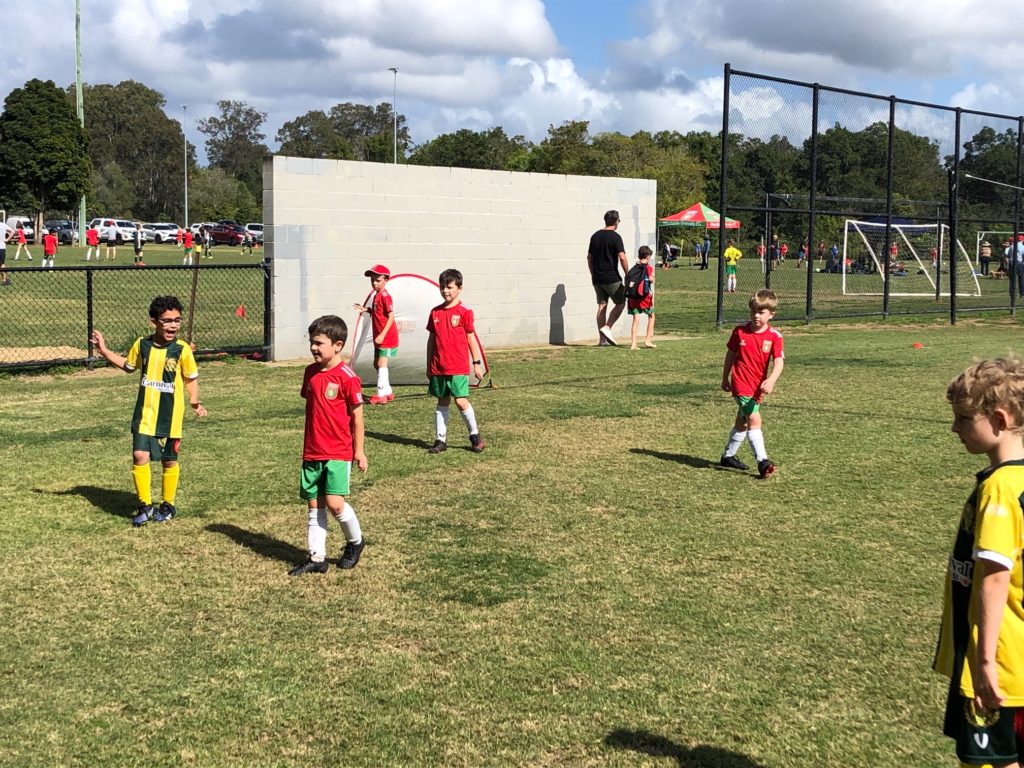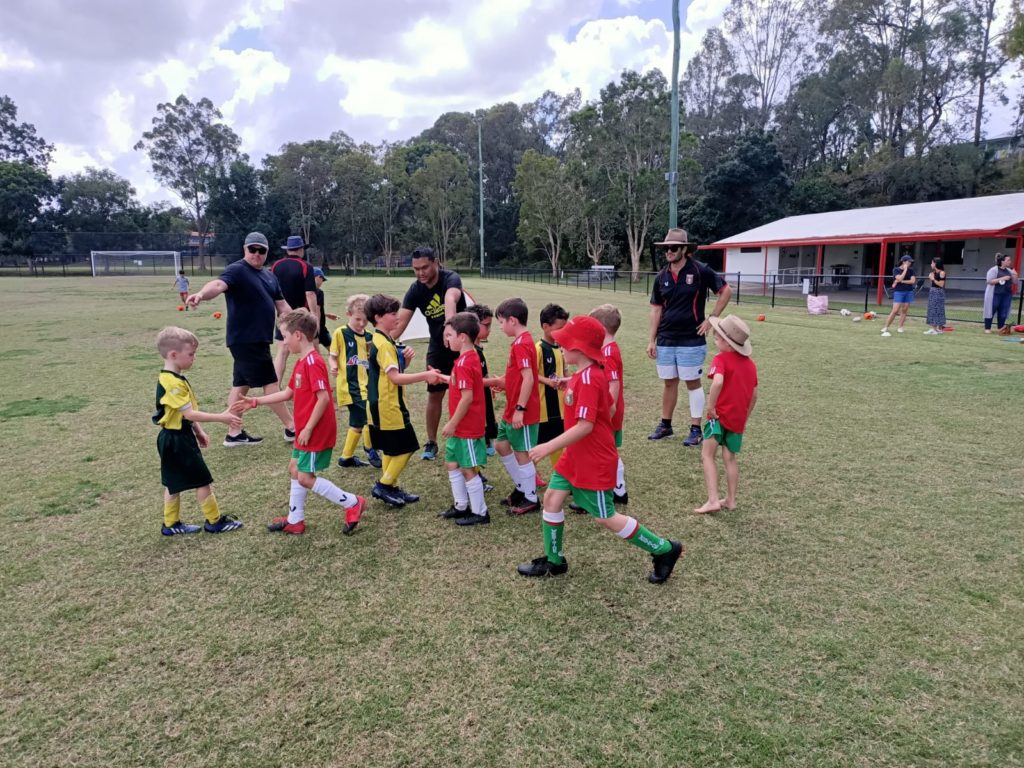 U7 Wasps
The Wasps played the Westside Bees. The team made some good passes in attack and had some solid defence. Some players gained confidence and attempted dribbling down field. Although we lost, the Wasps showed great effort. Player of the Week went to Mika.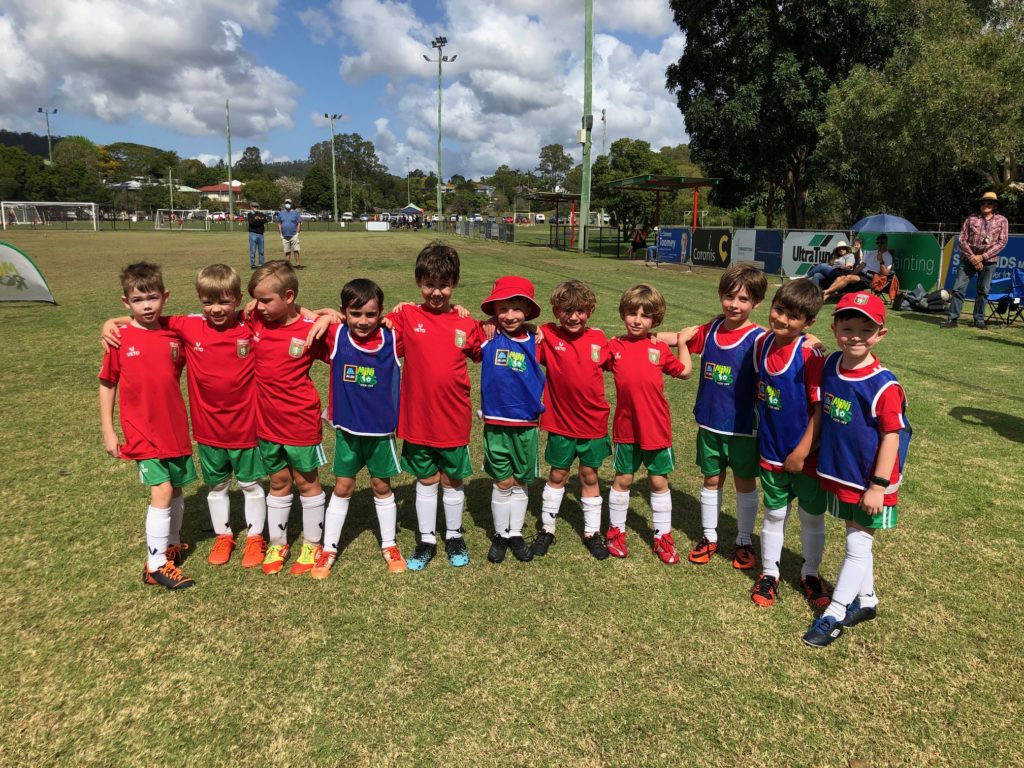 U8 Brumbies
Saturday morning saw the mighty Brumbies venture up the hill to play Pine Hills.  We got off to a rocky start with no grass to warm up and a skinned knee.
The match was a largely one-way traffic with us camped in our half for long periods, but our positioning in defence (Lucy and Teddy) and well-timed desperation (Landon, Julian and Lily) kept us in the match.
Scooter and Quinn making some great forays forward as strikers.  Teddy was a wall in goals in the second half but this weeks' Player of the Week was Nadia who really got involved in the midfield which was great to see.  Pine Hills got the chocolates this week with a convincing 4-0 win, but watch out next week as we're back at home.  Go Brumbies!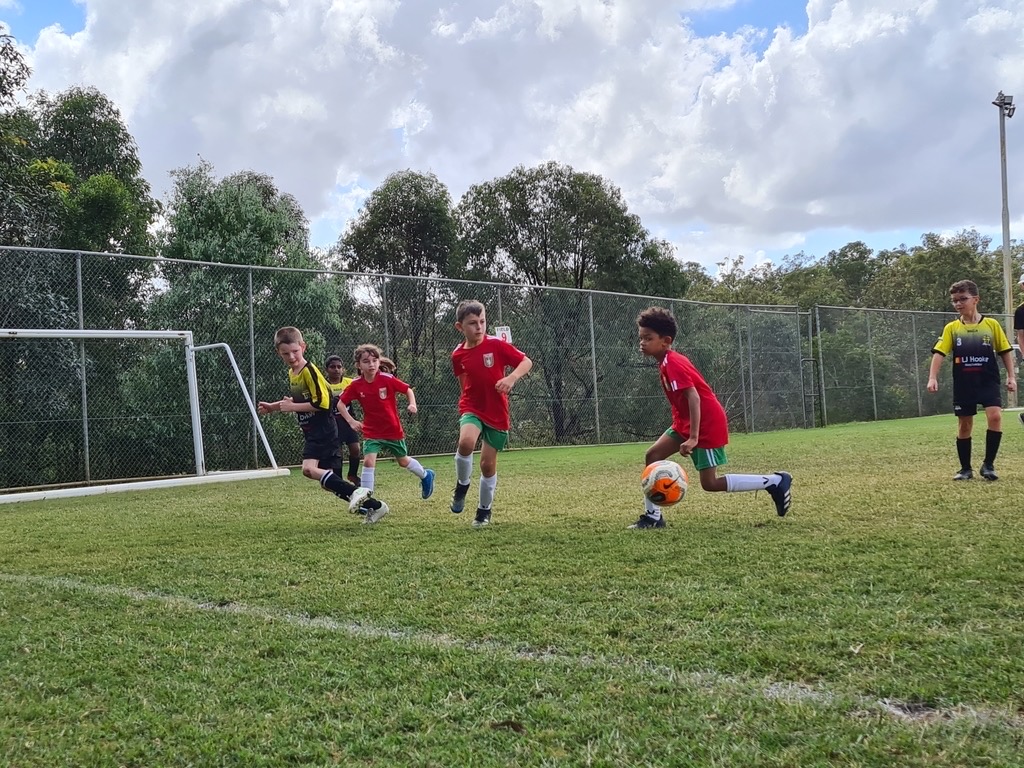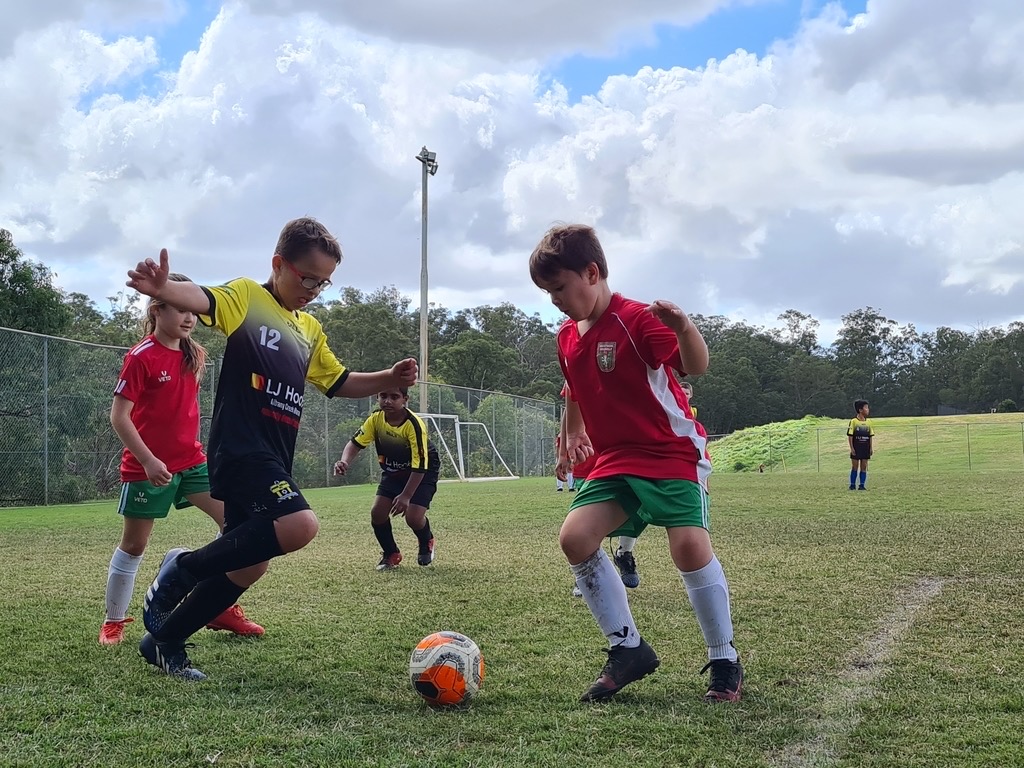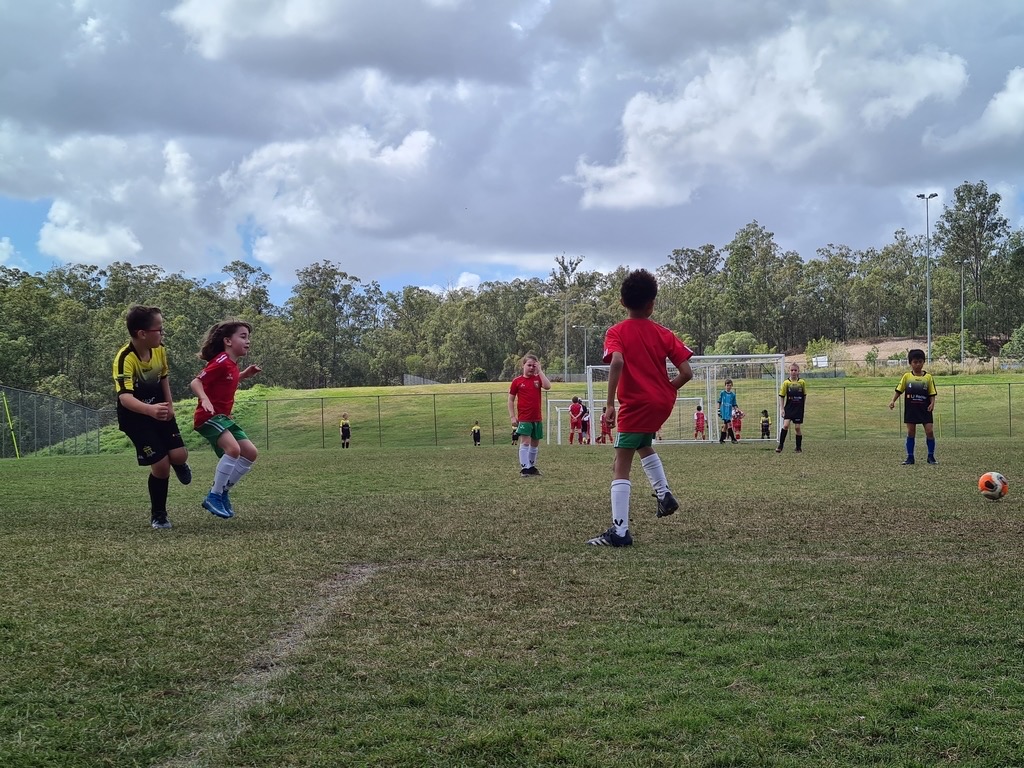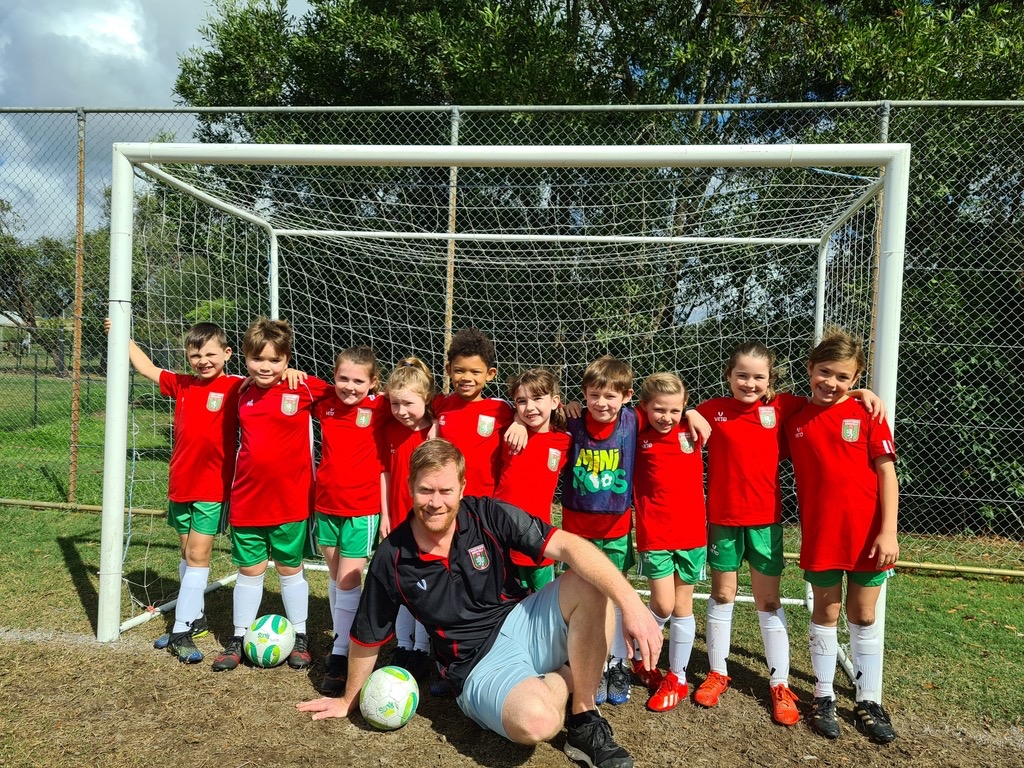 U8 Dingoes
A few Dingoes, (and coach included) were eagerly awaiting this weekend's game against Dayboro as the last time we played them, they chalked a victory against us.
This time the game was on our home turf and after a shaky start where Dayboro got an early goal, the Dingoes finally woke up and rose to the challenge and banged in some impressive goals in quick succession and ended the game as 8-2 victors. Will our on-field coach, continued his on-going encouragement and instructions, talking to his outfield players and laying down the orders, whilst putting in another top notch performance in goal. Brooklyn was unstoppable as he scored a glutton of goals and the midfield trio of Magnus, Wilbur and Jaxon broke play down effectively making way for Zach and Connor to push up field and continue their impressive link up play. We were all confident to play the ball up the field, knowing that our ever-reliable Leo would be a tough last line of defence for Dayboro to break through.
Highlight of the game and contender of goal of the season was a classic counter attack move, that any fast-paced Premier League club would be proud of, where we defended a corner, got the ball out to Zach our flying winger, who took the ball up field and zipped in a low cross, that Brooky met first time with his left foot and smashed the ball into the back of the net without breaking his stride as he sprinted towards the goal. Excellent team play and first-class counter attacking.
Magnus our midfield machine took out this week's Player of the Week. Next week is our last game as a whole team so looking forward to that one. Hoping all the Dads had a great day on Sunday and I'm sure we'll all run into each other at Bunnings as we spend our well-earned gift cards.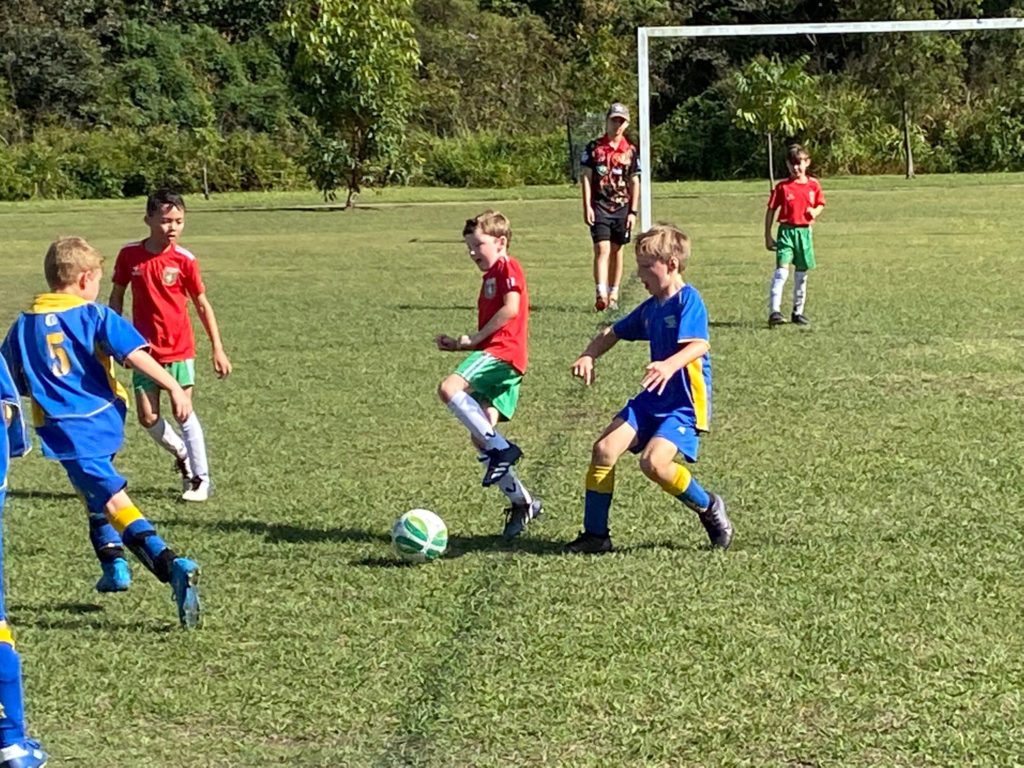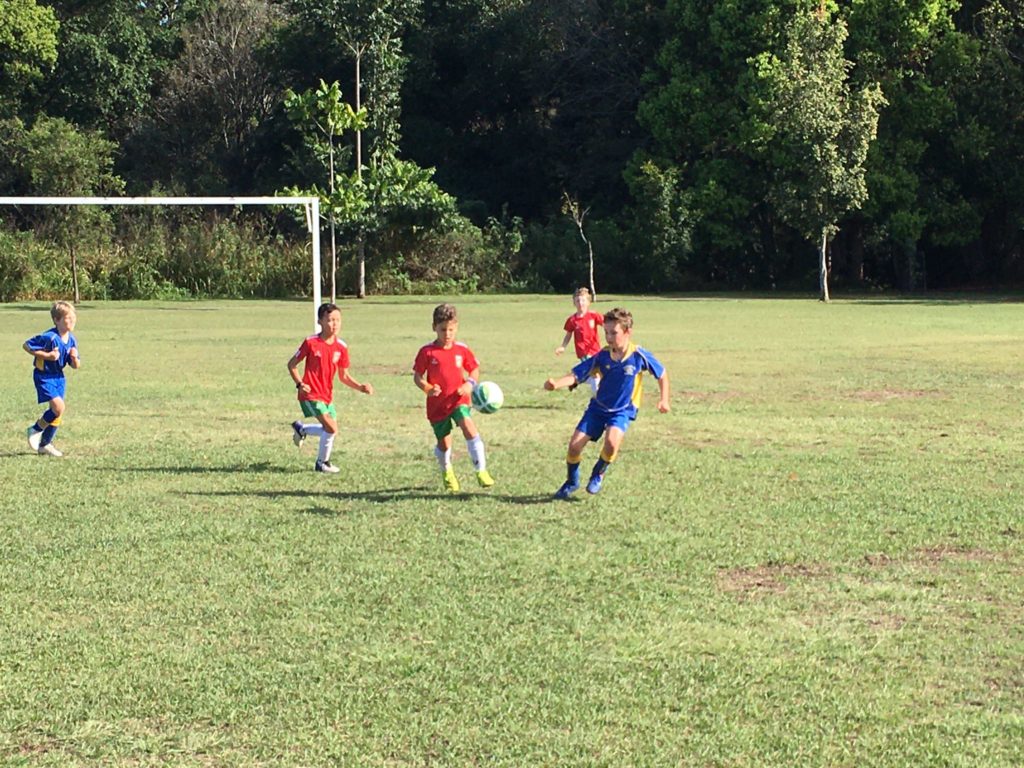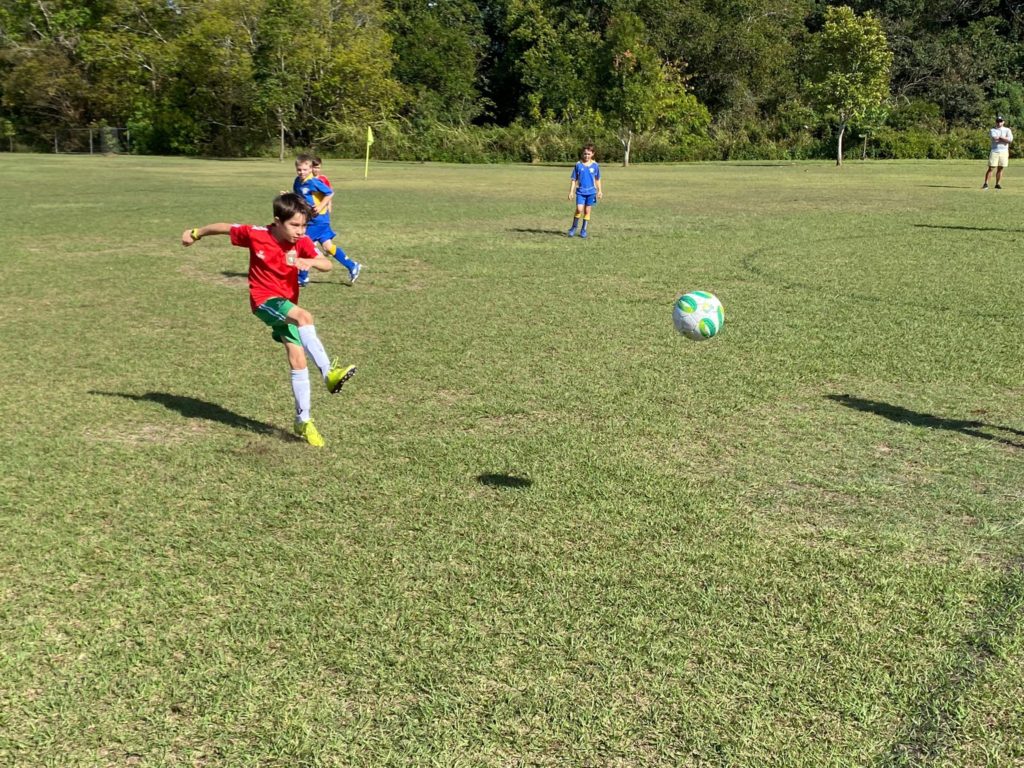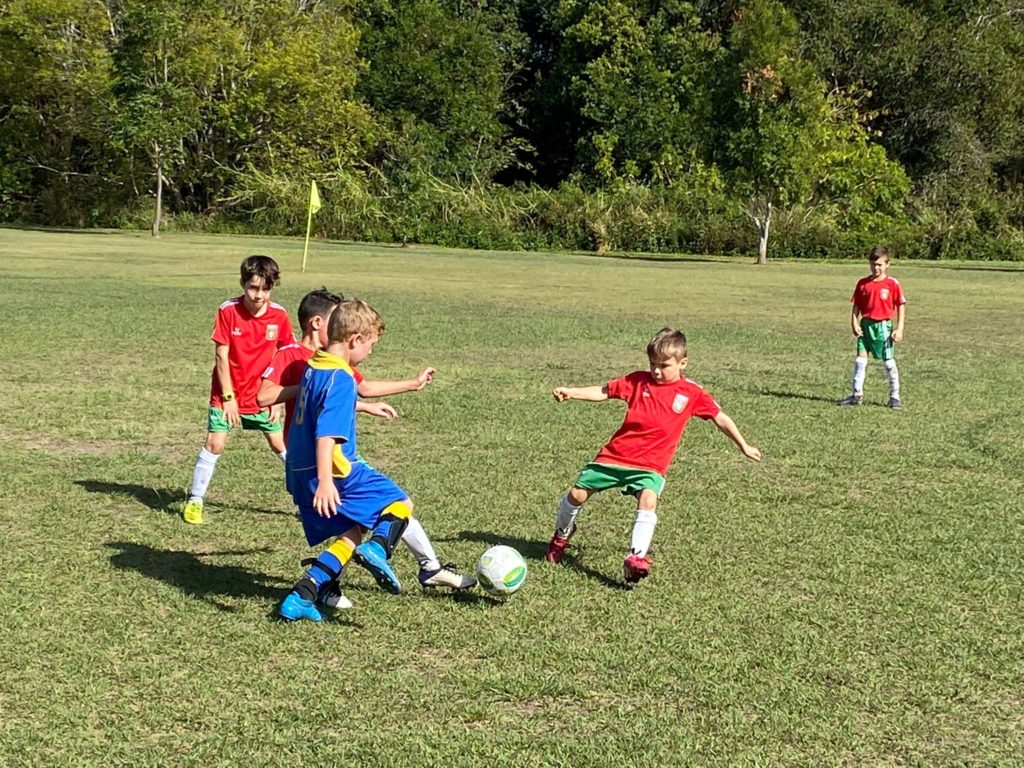 U10 Kookaburras
Westside U11 Kookaburras played an away game this week against the Virginia Kookaburras. Once again, our boys showed amazing tenacity against a strong team with more reserves than us. A huge thanks to Flynn for filling in while Sam G was away – it was great to have him back on the team.
It was a hot one out there and it showed on their faces by the second half, but our Kookaburras didn't give up. The previous match against Virginia was a hard game and they won comfortably. This time around they didn't get anywhere near as many opportunities at goal thanks to the stoic defence by our Kookaburras. It's a shame the season is drawing to an end – our boys are really finding their groove.
Ryan was amazing in goal and, again, backed it up on the field for the second half to earn 'Player of the Week'. Johah's boot was on target and earned him our 'Kookaburra Award'. On multiple occasions, he was able to clear the ball with perfect timing and he took on and beat, some skilful Virginia attackers.
It must be said, not only were we incredibly proud of the effort our boys put in, but also the way in which they demonstrated great sportsmanship on the field. They may not have won on the scoreboard but they 'won' on values and dignity in a tough battle against a strong team. Well done Kookaburras.