Juniors Round Up: Round 5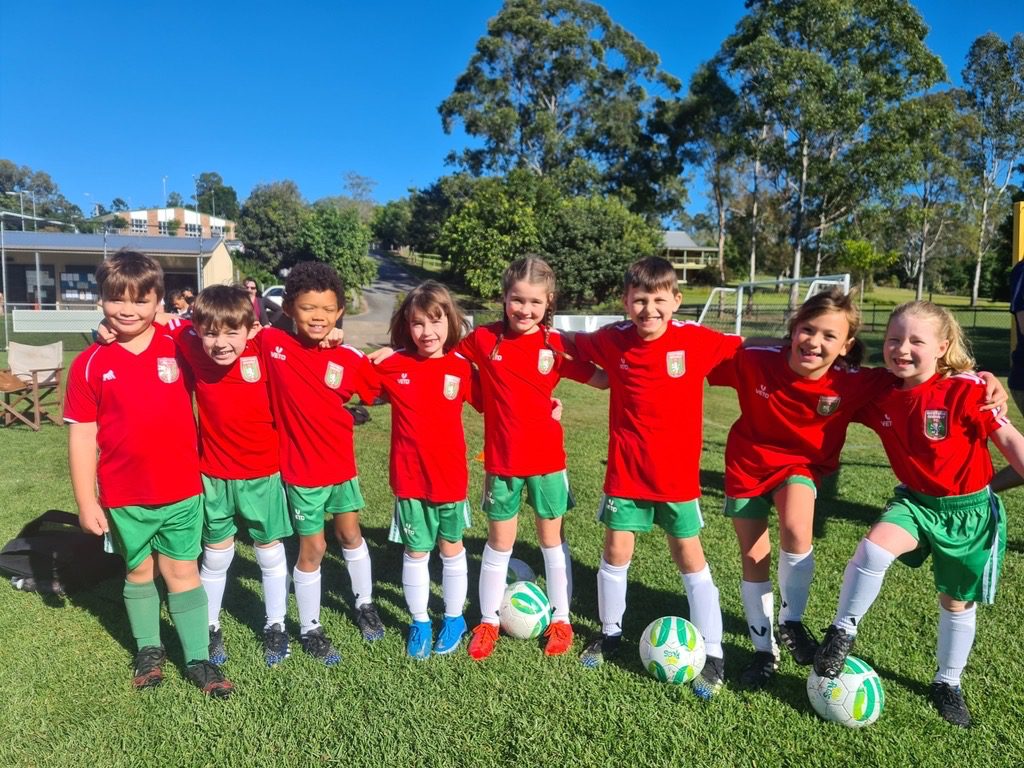 Around the Grounds
Round 5 saw some great team work to get a number of wins and a couple of draws for our Westside teams. With further improvement and the introduction of additional structured training sessions, our teams should continue to see further success throughout the season.
U6 Iguanas 
We had a great game on Saturday – the team played really well and we had some really good passing to set up our team mates.
As a result of the good passing, we had more opportunities at scoring, we had a few attempts that were very close to going in too. The team played hard & had lots of fun, we ended up winning 6-4 against Mitchelton.
This week's Player of the Week award went to Charlie for his hard work chasing the ball down and setting up 2 of his team mates with great passes resulting in 2 goals. Great work Charlie!!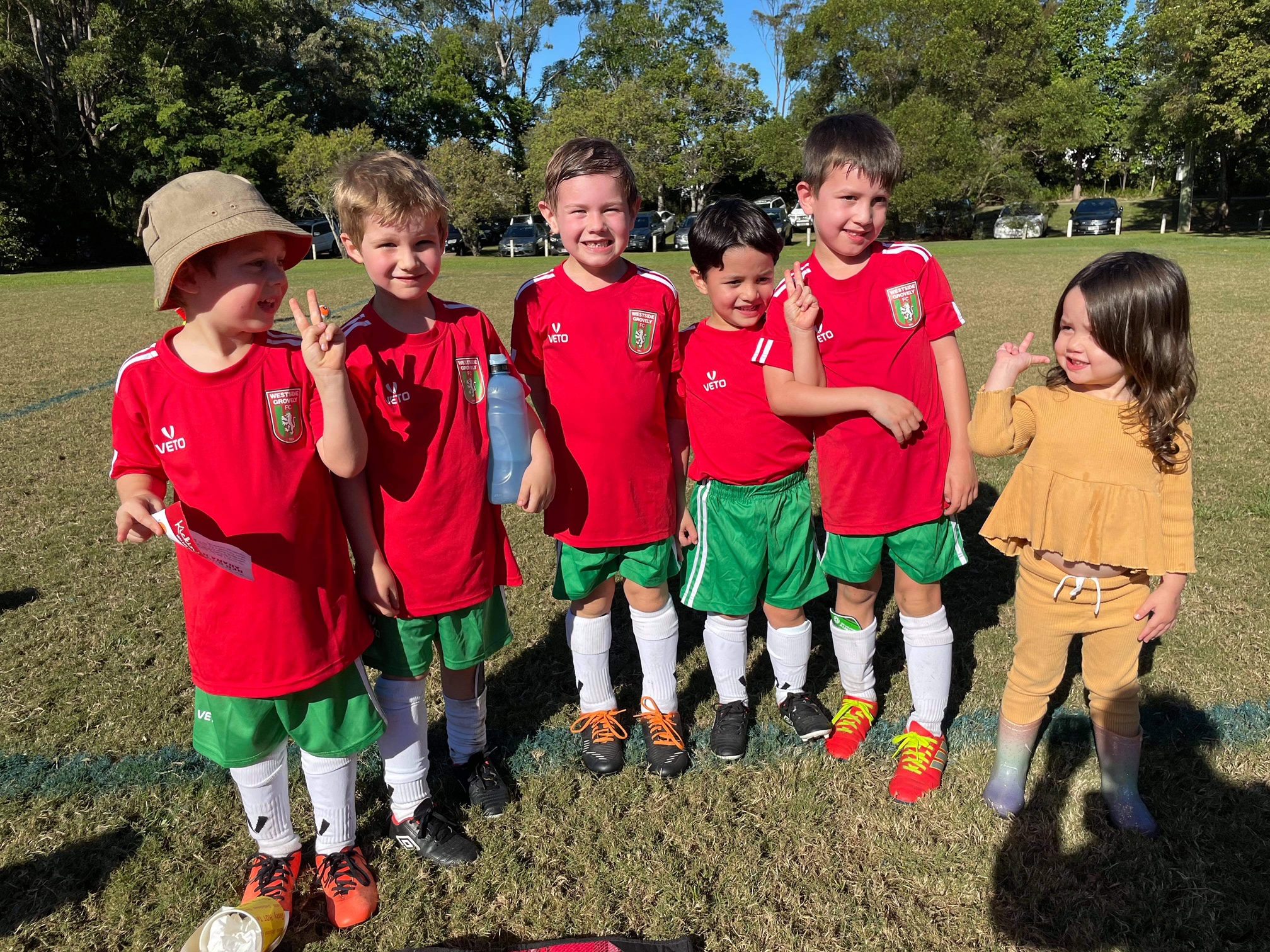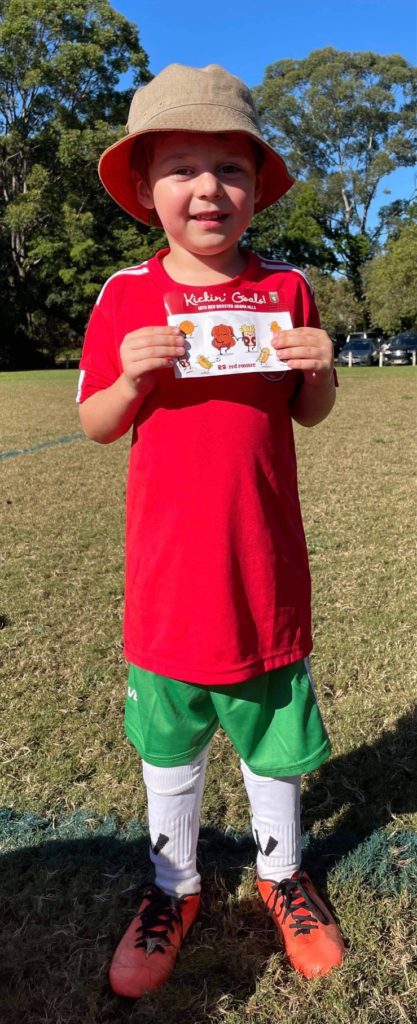 U6 Chameleons
The Chameleons had a fantastic home game against a great Mitchie team who also scored some brilliant goals. But we came away with another high scoring win for the Chameleons. There was a lot more teamwork and helping each other this week and the team celebrated goals together which was fantastic to see. We are all getting more used to the rules. Everyone played so well this weekend but Teddy had some incredible touches of the ball, and that coupled with his teamwork and a massive smile on his dial earned him the Player of the Week award! Well done Teddy!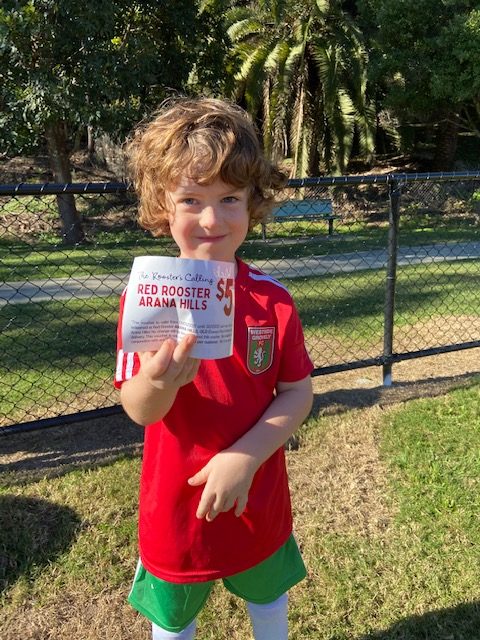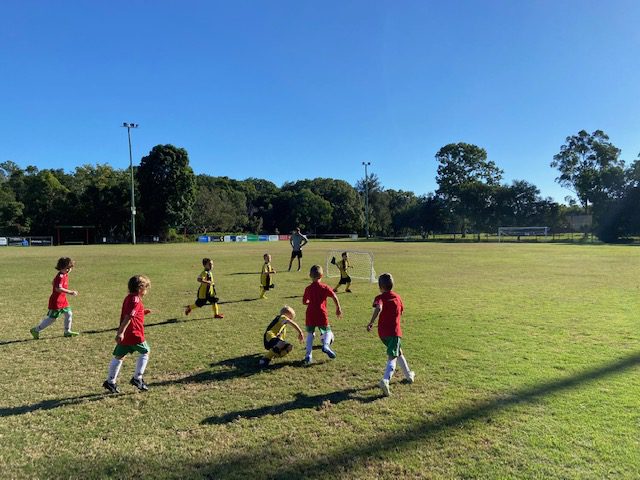 U7 Bees
One of our team's best matches this season. We've been practicing a lot on defending strategies during training sessions. It was great to see the team take this on board with some fantastic kick outs from goal attempts and speedy run backs from the halfway line to protect our goal.
Player of the Week award went to Ben and Archer.
Ben – great to see you coming out of the goal area to tackle players focusing on defending our goal.
Archer – some very fast run backs from the halfway point to support the team and kick the ball away from our goal. Your first goal of the season (I think!) too – so exciting to see!
Woody – excellent running and attacking on goal with several great goals (check out one of the photos!).
Eddie – excellent tackling and lots of running back to support the defence.
Ollie – excellent running to support both the attack and to defend our goal.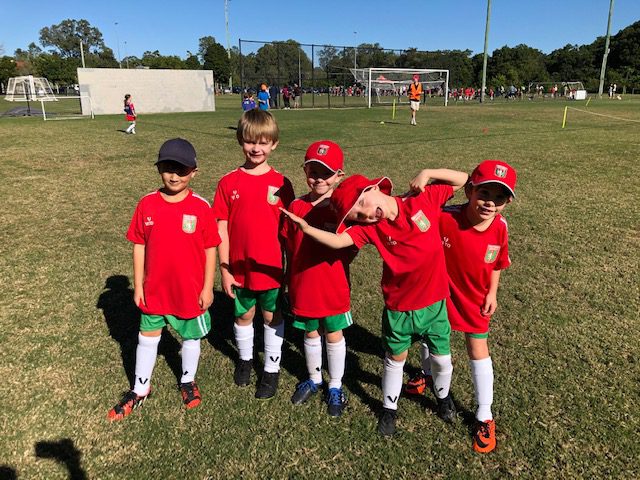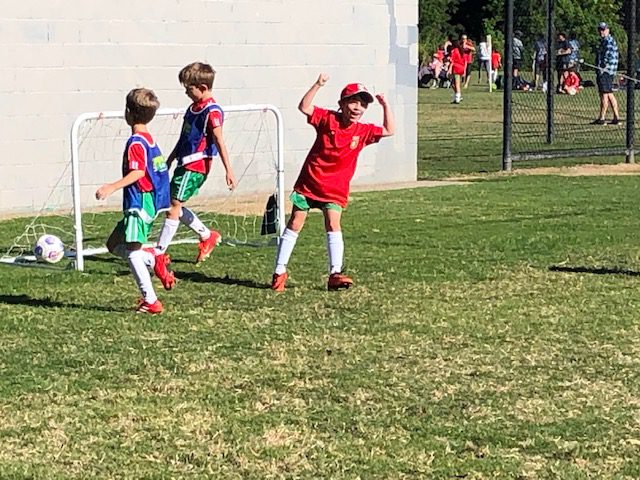 U7 Scorpions
The Scorpions had another great game against their fellow Westside team, the U7 Bees. It is so great to see how the boys have come together as a team in such a short time and have started making space on the field and passing the ball around. We missed Leo this week, but the other boys put a huge effort in. Ellis scored an amazing goal and we had lots of big kicks from the sidelines and corners! Will was awarded Player of the Week for his consistent effort and bursts of speed up and down the sidelines. Well done Scorpions!!!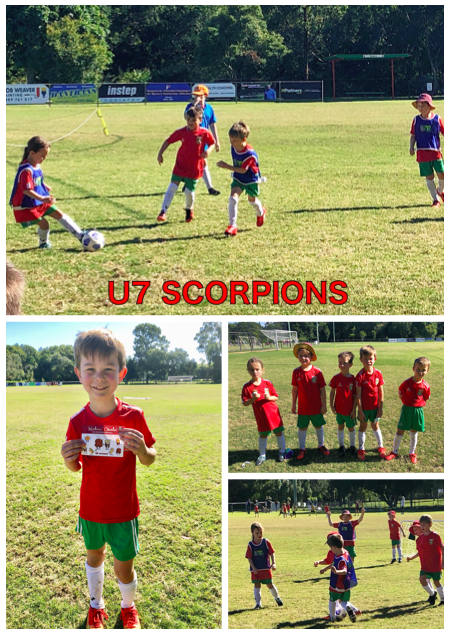 U7 Hornets
Team Hornets had another solid win on the weekend with goals being shared between Patrick, Ned and Cooper.
The Player of the Week award went to Archie for his consistent effort and for following through with his runs after passing the ball. We also had another special award this week to our number one supporter Harper. Harper was signed up to play in our team and a week before the season started, he, unfortunately, broke his leg. Harper hasn't been able to play and is currently rocking a moon boot, but has still been to every training session and game to cheer on his mates. What a little legend!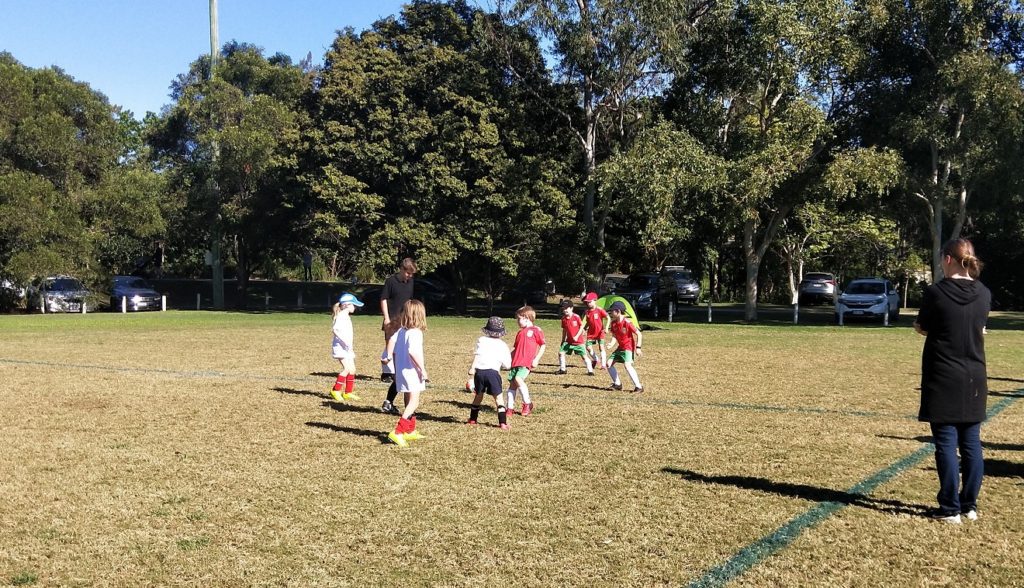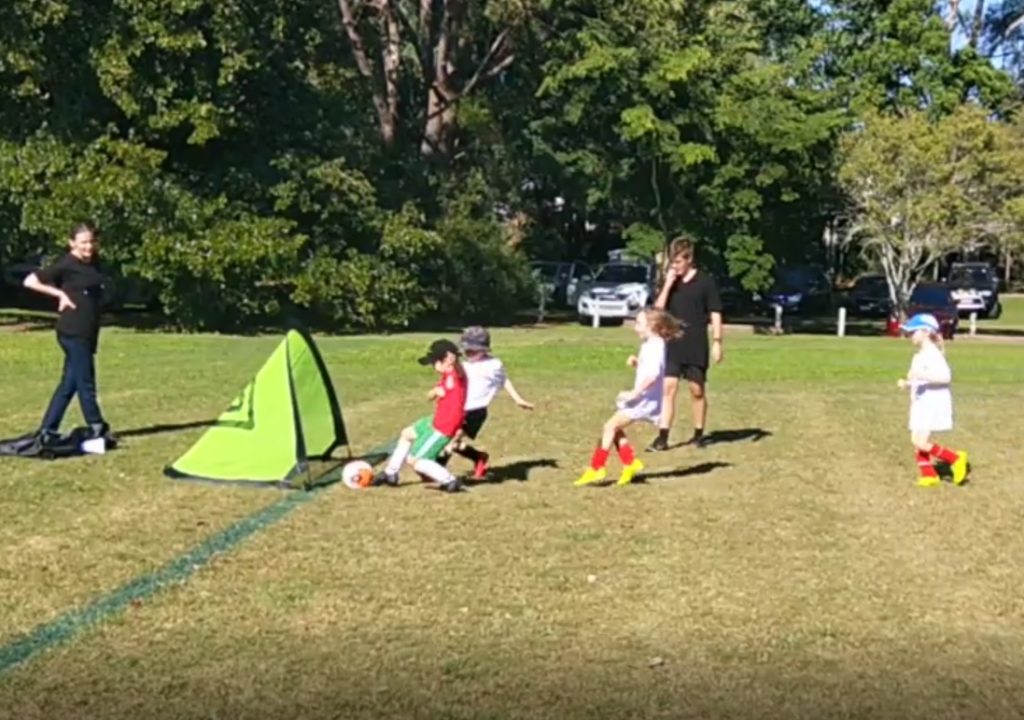 U7 Wasps
The Wasps showed off improved passing skills and although they lost, they had heaps of fun during the game. Fletcher scored 2 goals and Jasper was awarded Player of the Week.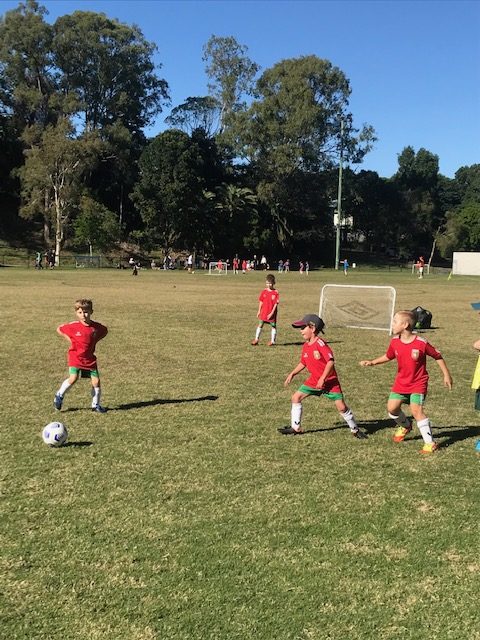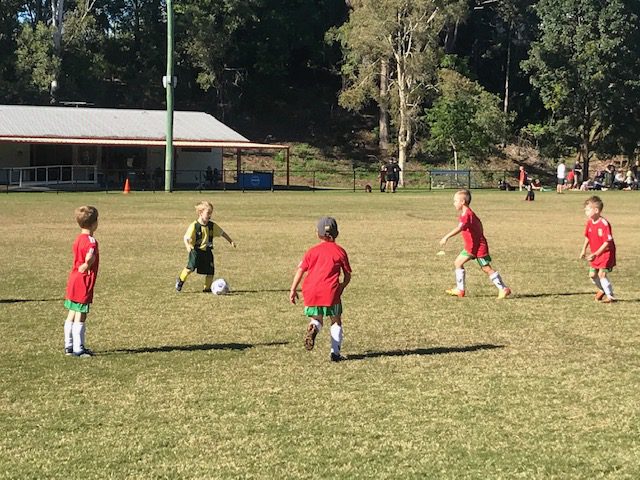 U8 Dingoes
A hard-fought game against a well organised Pine Hills Roar for the Dingoes this week, with a few inter-classroom rivalries for some of our Dingoes so this was a fun match that we were looking forward to. A tight first half ended 0-0 but the deadlock was broken early in the second half with another great cross and tap in goal from the team. A great free kick smashed into the top corner and another end-to-end goal gave us some room to breathe and the game ended 3-0 to the Dingoes. Super special mention to Leo the Lionheart, our ever dependant rock in defence ensuring our 3rd clean sheet this season and the Player of the Match award went to Zach for an overall team display helping out in defence, setting up a goal and scoring the first free-kick goal of the season.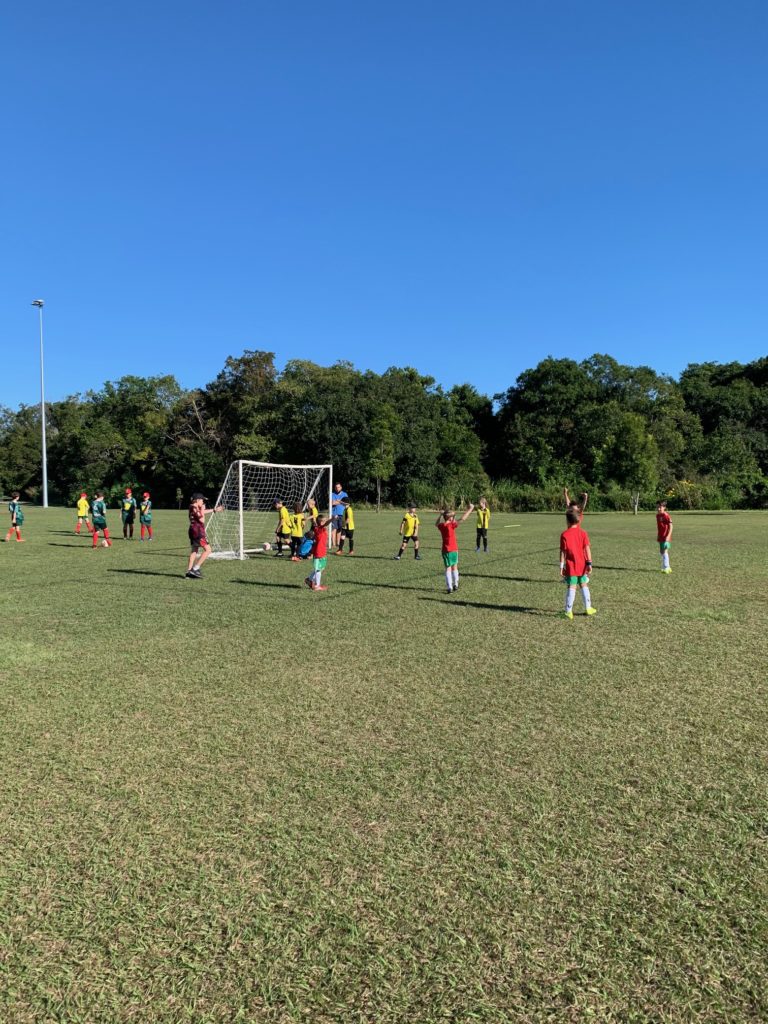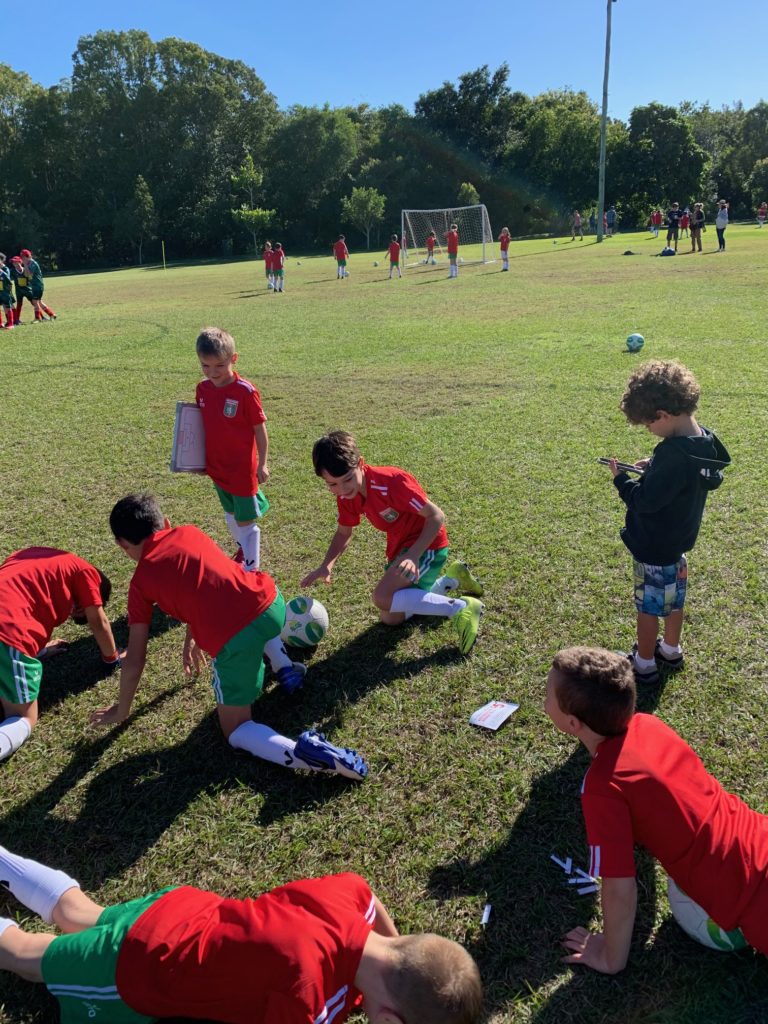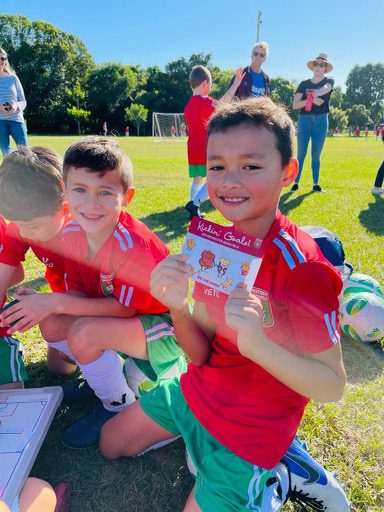 U8 Brumbies
This week the Brumbies made the trip out to the lush fields of Dayborough. Another very even game reflected by the score. The individual player development is encouraging and team work continues to improve week on week.  Young Nadia is getting more involved which is good to see and Max had a great stint in goals keeping a clean sheet.
A dominant game from Lily earned her the Player of the Week award for pocketing both our goals.  The team showed good character to come back from 1-2 down at the drink break to secure a well-earned 2-2 draw.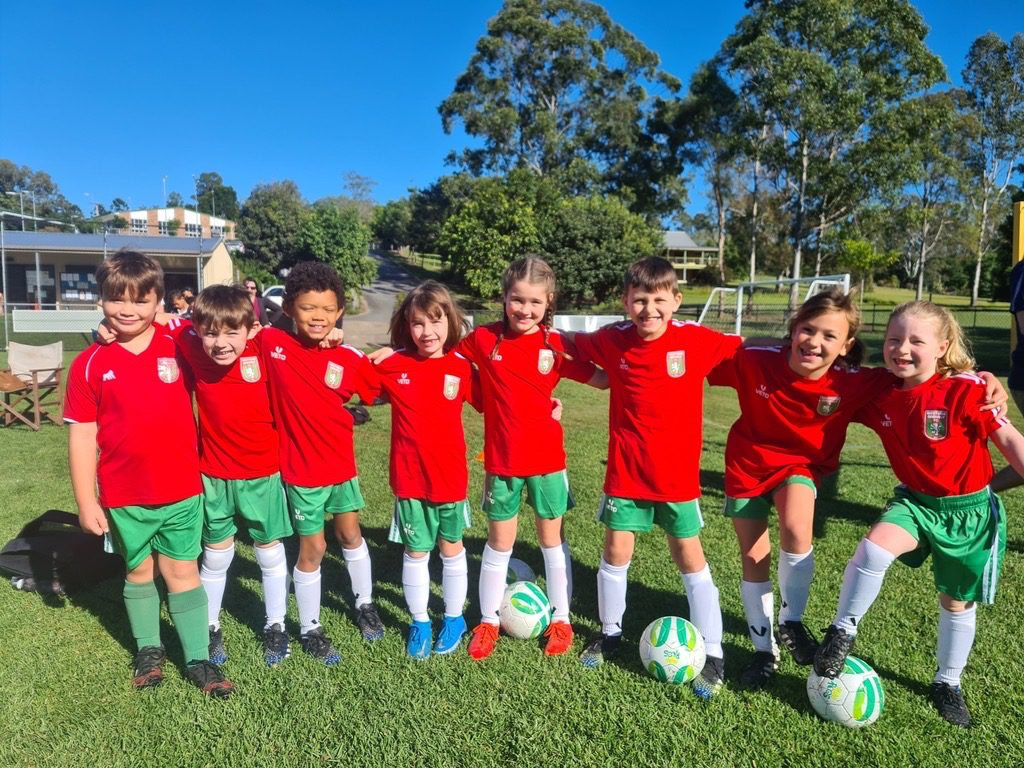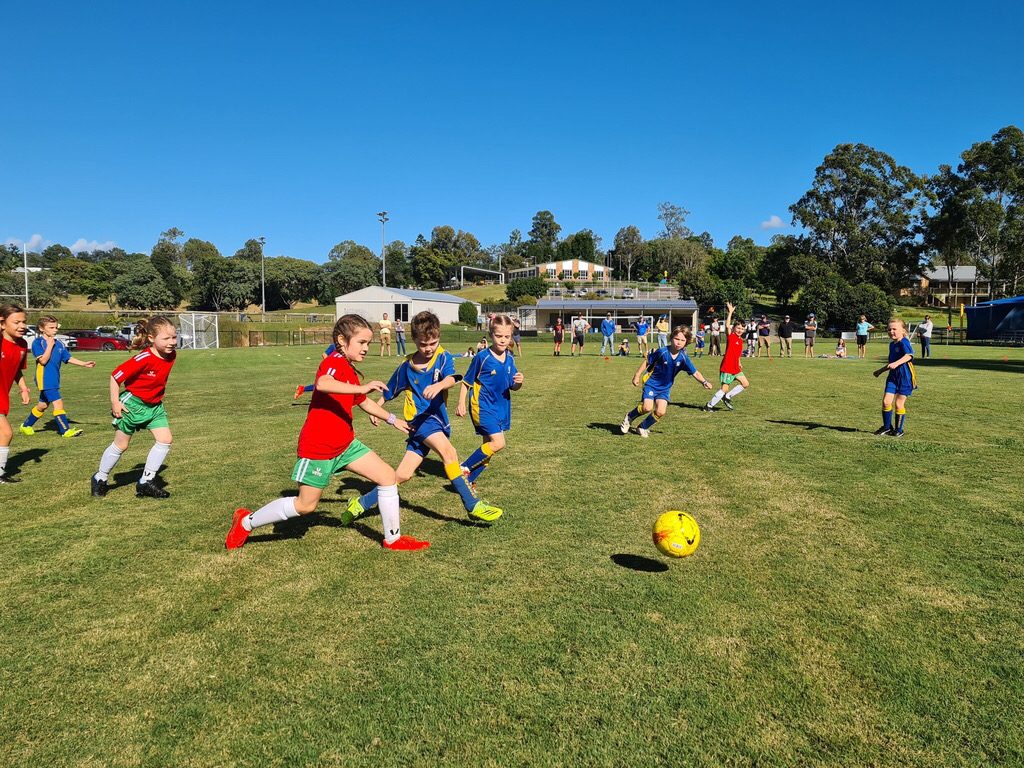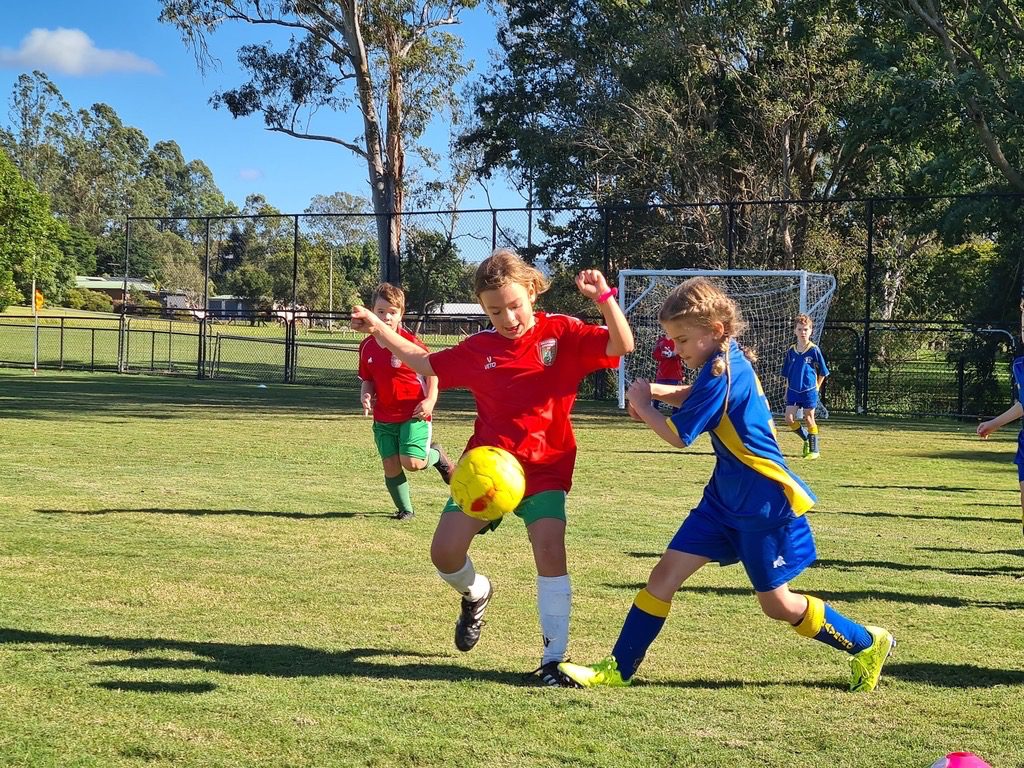 U10 Kookaburras
This week saw the two U10 Westside teams come head-to-head in an exciting and well-matched game between the Kookaburras and the Hornets at home. The game finished in a 1-1 draw.
A big thanks to the Hornets for lending us Daniel so we could have a sub this week, and another big thanks to Jarrod for stepping in as coach while Paul was away.  The Player of the Week award went to Tom for holding his position and saving more goals than he may have realised.  Our Kookaburra Award went to Jack who took onboard the halftime feedback and turned up the energy in the second half.   We saw some great passing and the boys did really well to stick to their positions and put some great plays together.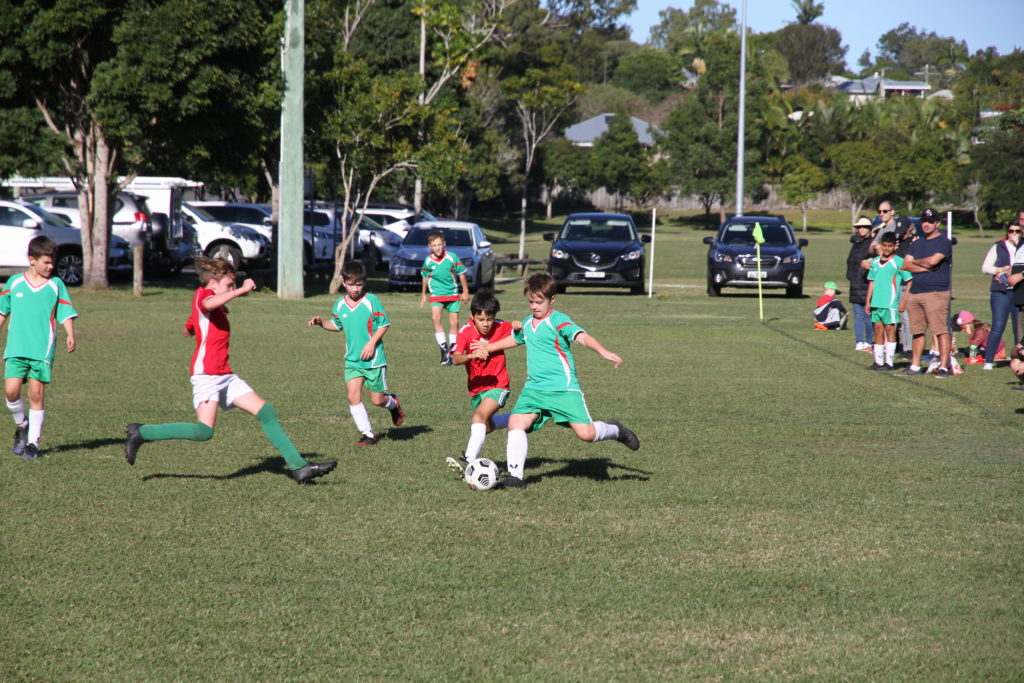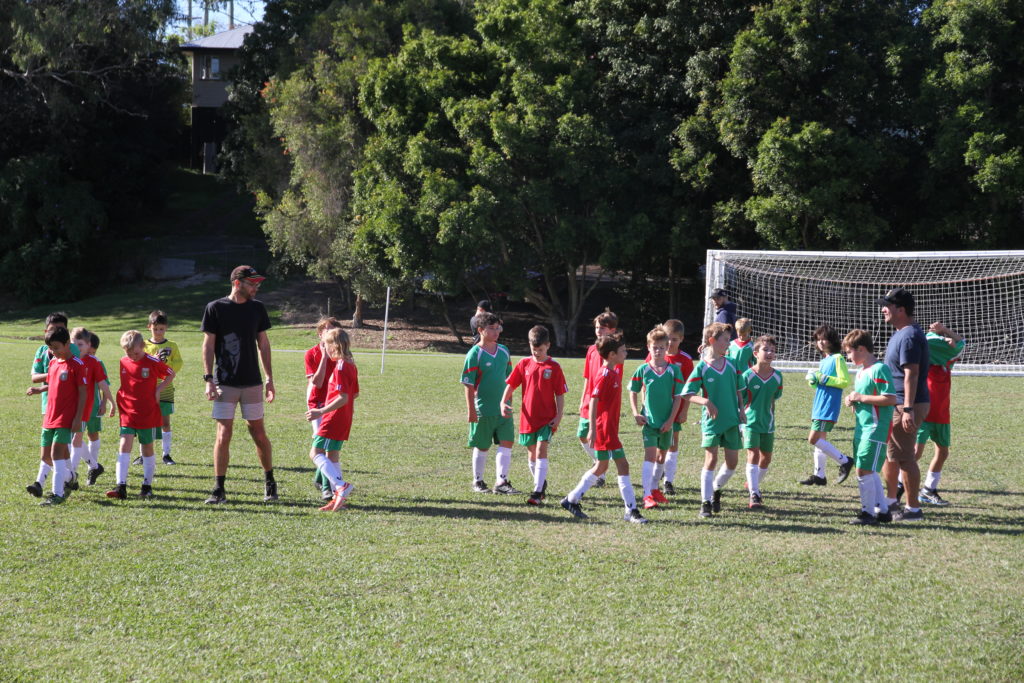 U11 Warriors
 Westside Warriors went down 6-1 to Newmarket Lightning on Saturday. Newmarket made our defence work hard, so we were all pleased to see Rhys get one in the net. Jack was awarded Player of the Week for being the hungriest Warrior on the pitch. Special shout out to Eva for supporting her team even though she couldn't play due to injury.