Kick-Off Program Wrap Up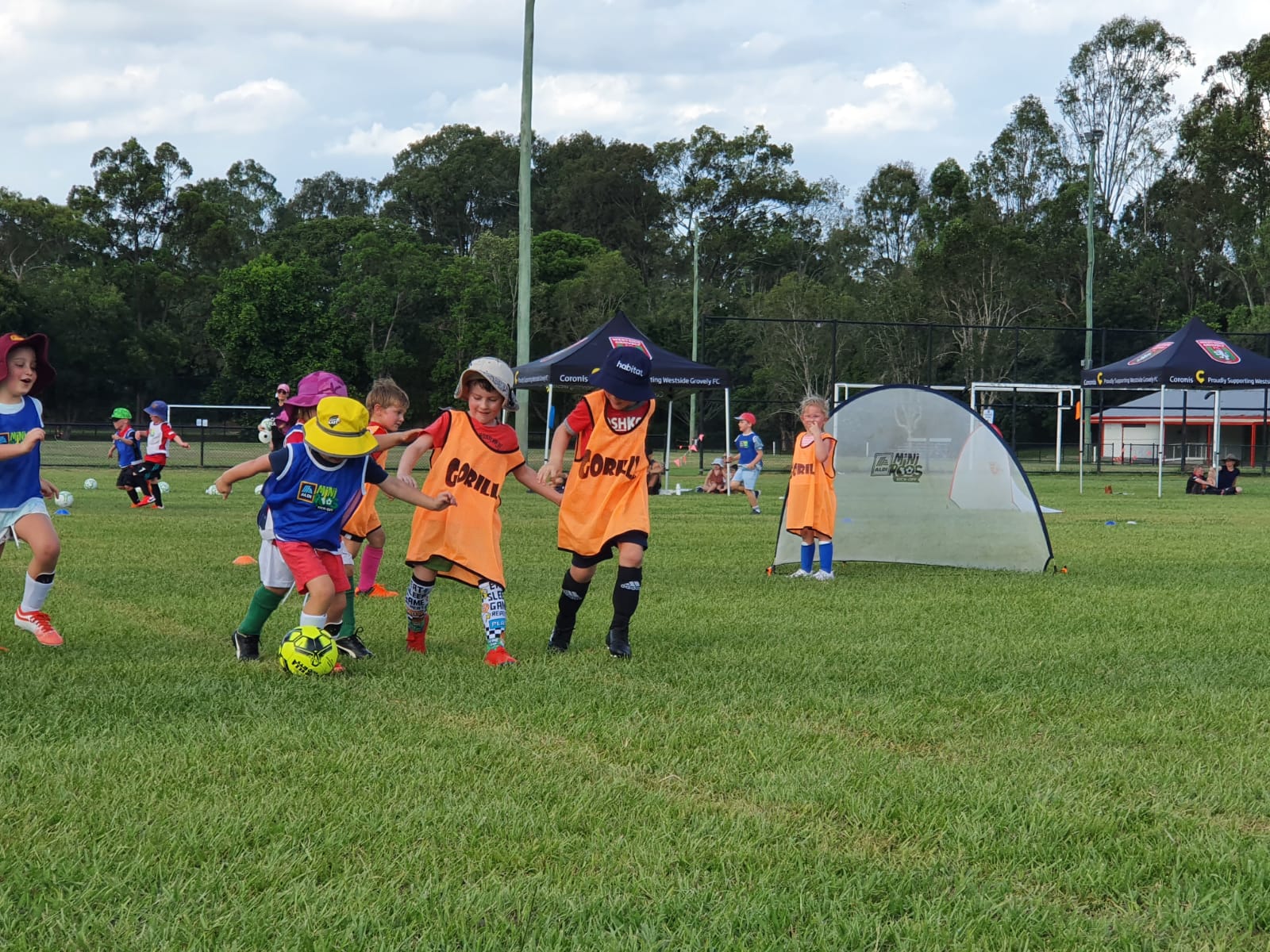 Last Sunday 14th March saw the wrap up of our 6-week pre-season program.
We had 40 kids aged 5-10 participate in performing a variety of drills, skill sessions and mini games over the course of the program. It is a nice introduction for the younger kids and kids new to the sport, along with giving the older kids some extra pre-season training.
The Club would like to thank the program coordinator, Theon Kimball, and the volunteer coaches – Markus, Jon, Lauren & Mel, who provided a fun environment for the kids to get involved and enjoy the game of soccer throughout the 6 weeks.
See some happy snaps from the past few weeks: