Female Football Week BBQ @ Westside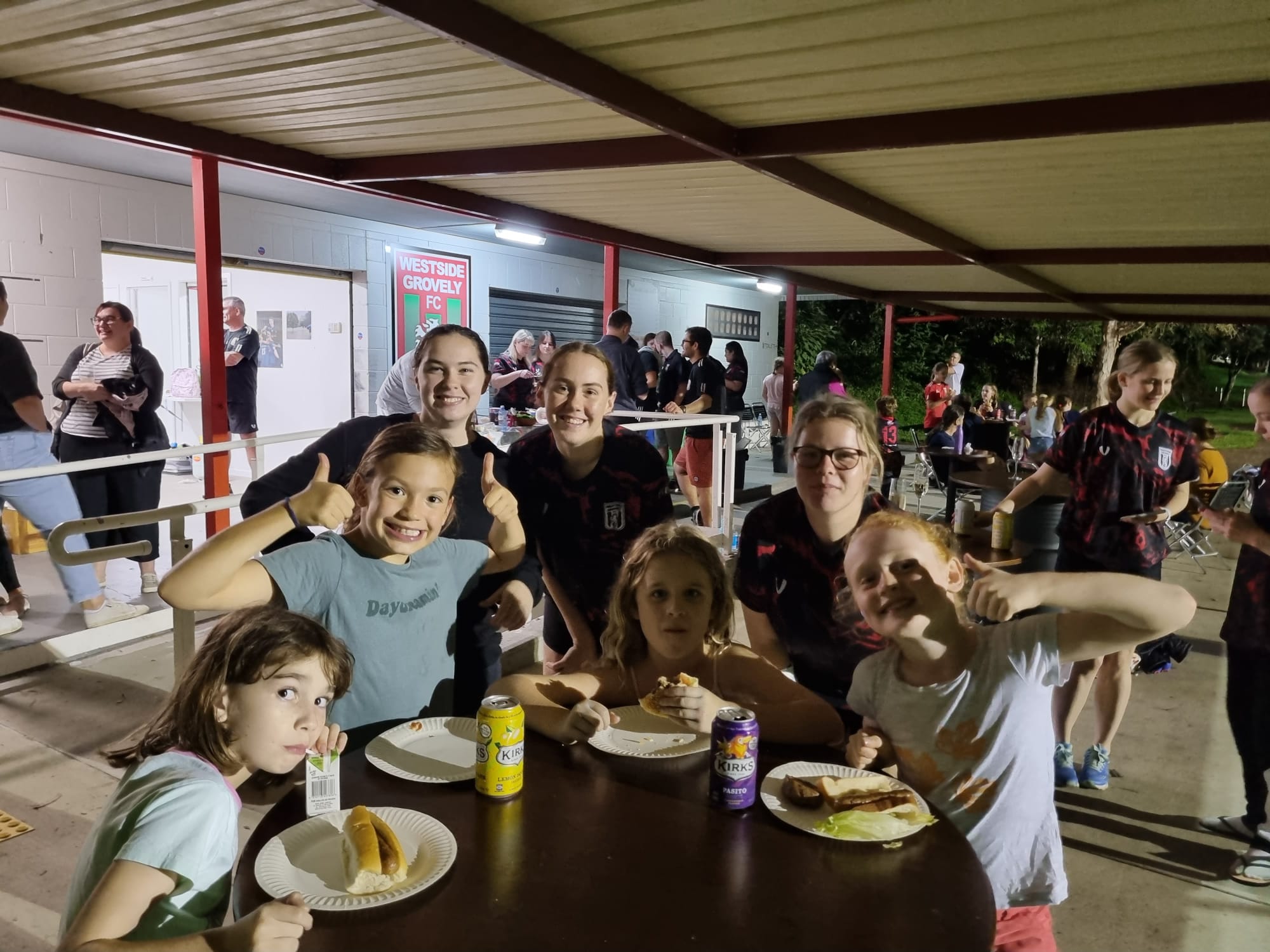 For national Female Football Week, Westside got involved in the festivities by holding an event at the Club on Tuesday night 17th of May.
Our Senior Women's team, U9 Brumbies girls team and other junior female players, team coaches & managers were invited along for a BBQ dinner and drinks to celebrate.
It was a great evening with everyone enjoying a chat about all things football with a delicious burger in hand cooked up by a few of the junior dads!
Our U9 Brumbies Coaches – Millie, Emily & Lauryn – presented the Brumbies team with training jerseys. A special thanks to the Senior Women's Coach, Perry, for organising the training jerseys for the girls!
Also a big thanks to our Club Committee members and sponsors, Josh & Sam from Coronis, for getting down to support the evening, and a massive shout out to the junior parents who organised & cooked the food for the BBQ!